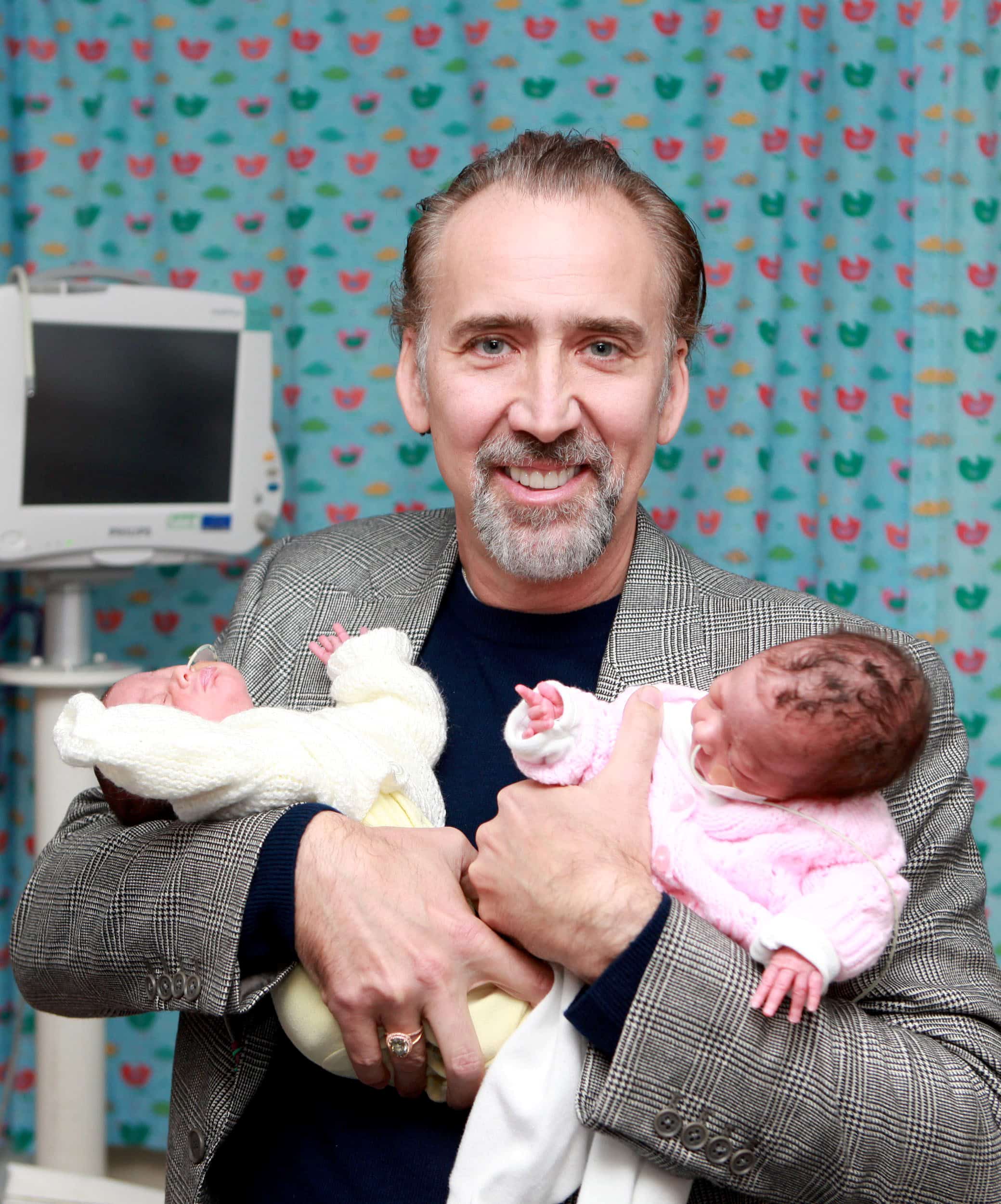 Nicolas Cage, his wife Alice Kim and son Kal-el paid a visit to a hospital in Bath trying to raise money to open up a new neo-natal intensive care unit.
There was quite a crowd at Royal United Hospital waiting for pictures and photographs with the actor. He urged everyone to "buy a brick" in order to raise the funds needed for the NICU.
Cage, Alice and his son met some of the nurses, parents and some of the babies.
"I love all children, I love babies," he told BBC News."
Heartbeat actor Jason Durr joined Cage. His twins were born at Royal United Hospital.
"If you ever wanted to find a place where there are little angels on earth then it's here and they come and care for your children," he said.
---