Twenty nine year old Karin McHugh had one of the worst cases of H1N1 doctors had ever seen. She was also nine months pregnant at the time she became ill. But remarkably, her baby is healthy and she lived to tell the story.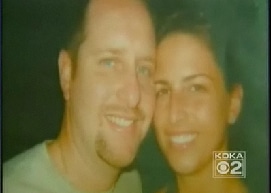 Her illness was a textbook case of how the H1N1 virus can be particularly harmful to expectant mothers.
It started back in July when Karin developed a cough with some wheezing. She didn't ever consider the possibility of it being the H1N1 flu. Not feeling very well, she called her OBGYN to see what she could take and was told to see her family doctor. They diagnosed her with bronchitis and sent her home with an inhaler.
Just five days later she started running a fever and couldn't get out of bed. She knew something wasn't right and told her husband to take her to the hospital.
When doctors at the hospital did some x-rays they saw that Karin had fluid on her lungs. At first they thought that she had pneumonia and placed her on a respirator. When that didn't help she was tested for H1N1. Positive results prompted an emergency c-section and then she was placed in a medically induced coma for seven weeks.
"She was as sick as anyone could be," Scott Halpern, assistant professor of medicine and epidemiology at the University of Pennsylvania said.
McHugh was placed on a heart-lung bypass machine, but despite doctors' best efforts to keep her stable, she twice suffered cardiac arrest.
Karin didn't get to meet her precious son until he was almost two months old. Thankfully the c-section was done right away or else baby Liam would have died also. There was barely enough oxygen for Karin herself, nevermind enough to support the baby.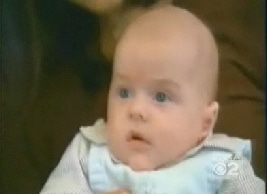 Officials with the U.S. Centers for Disease Control and Prevention have reported that through late August, about 100 pregnant women in the United States required hospitalization in the intensive care unit for infection with the new strain of the H1N1 virus. Of these women, 28 so far had died due to complications directly associated with the virus.
A study that was published in the journal Lancet in August suggests that pregnant women are at much greater risk of severe complications from the H1N1 virus than the rest of the population.
Despite sobering warnings from the CDC that pregnant women are seven times as likely to be hospitalized with H1N1 and four times as likely to die from it, some women — with the advice of their doctors — are choosing not to get the vaccine because they fear its potential effects on their unborn babies.
Karin said that if she heard of a story like this while pregnant she would have definitely got the vaccine for it, had it been available. She knows just how lucky she is to have survived such an ordeal and have a healthy baby too.
"He's perfect," she said.
– Shannon Strohm, Staff Writer
Related Articles: