Did you know that the Walt Disney Company is the largest consumer of fireworks in the world and the second-largest purchaser of explosive devices, right behind the U.S. Department of Defense? It's true!
The best way to end a day at the park, their Nighttime Spectaculars are beyond incredible. More than a fireworks show, visitors are treated to 'lights, lasers, and special effects, plus a soaring score featuring contemporary versions of beloved Disney songs.' It's a sight-and-sounds display that takes you through some of your favorite Disney movie scenes.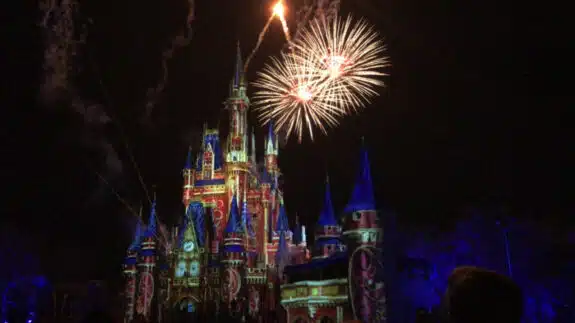 For the last 11 months, guests visiting the parks were not able to view this end-of-day light show as there were social distancing rules in place, reduced park hours, and guests were encouraged to not gather in large crowds to reduce the spread of the virus.
Over the past 2 months, as the state's vaccination rates increase, Walt Disney World has been modifying its protocols for individuals who are fully vaccinated. With these changes, they have also been increasing the capacity of their parks, while opening more resorts, restaurants, and attractions.
This week it was announced two of Walt Disney World's Nighttime Spectaculars Happily Ever After at Magic Kingdom and Epcot Forever are returning July 1st, 2021.
The Walt Disney World website notes, however, that Star Wars: A Galactic Spectacular, Fantasmic, The Tree of Life Awakening, and Electrical Water Pageant have still not returned.
As we get closer to Disney's 50th anniversary celebrations the aforementioned attractions should start to open up.
The Cinderella Castle will illuminate Magic Kingdom with a dazzling radiance that sparkles with pixie dust. At Disney's Animal Kingdom Theme Park, a warm light will emanate from the Tree of Life as magical fireflies gather to usher in the magic of nature.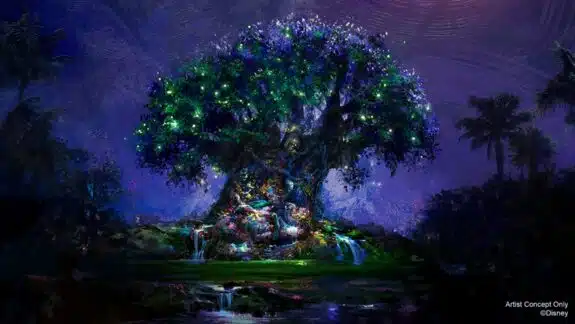 The Hollywood Tower Hotel at Disney's Hollywood Studios will be awash in brilliance evoking the golden age of imagination and adventure.
And at EPCOT, new lights will shine across the reflective panels of Spaceship Earth, connecting to one another in a symbol of optimism resembling stars in a nighttime sky.