Designed unlike anything else on the market, Nook's Pebble Pure Crib Mattress ensures your baby is sleeping on a safe, chemical free surface every single night.
Created from organic materials that are both sustainable and eco-friendly, this mattress is our number one pick for nursery bedding.
My niece was born in March and our Pebble Pure Crib Mattress arrived just a couple weeks later.  At that point my sister was sleeping in the living room in an attempt to keep the late night chaos to a minimum as her husband had returned to work and needed to get up at 6 to be ready each day.
The mattress was a god send.  Not only did it fit all of their criteria, it was custom ordered to match the nursery and featured a 'bumpy' surface the baby seemed to like.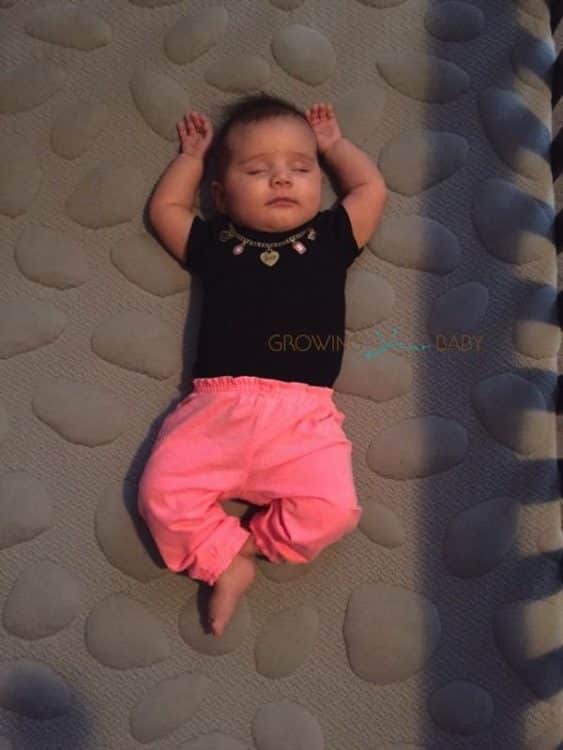 Her second day in the crib my niece slept 2 hours – a feat that was hard to obtain with this little monkey.  Slowly they were able to get her into the crib at night and shut down the living room base camp my sister had created after the baby came home from the hospital.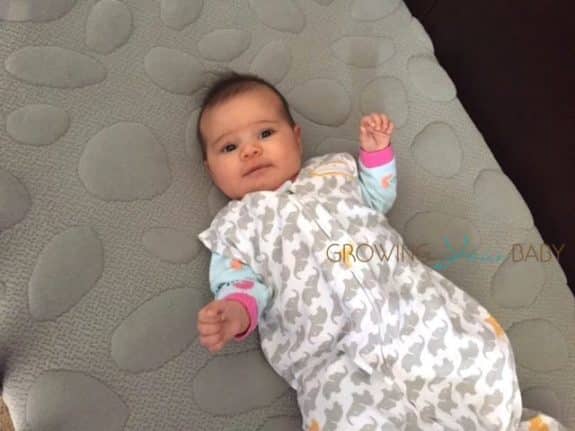 Nook's design supports every section of a baby's sleep pattern.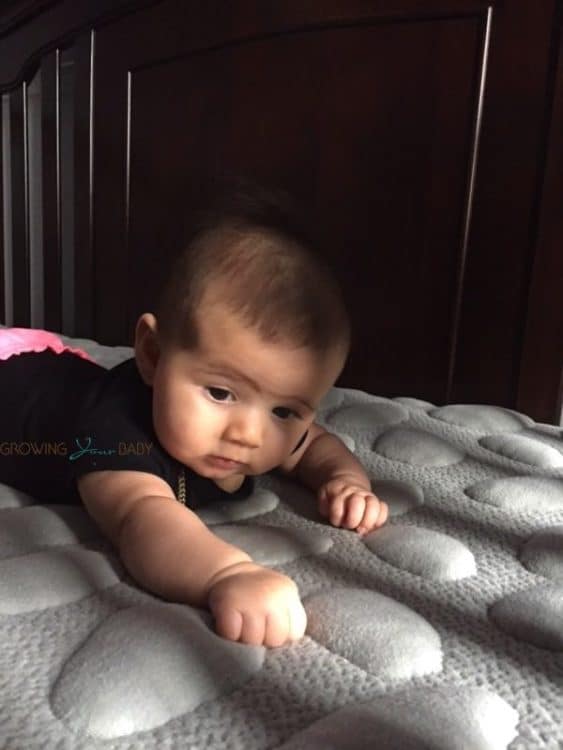 The inside of the mattress is made from a certified organic coconut coir that is both naturally anti-microbial and liquid resistant. Nook adds a Talalay natural latex layer to give your baby additional comfort.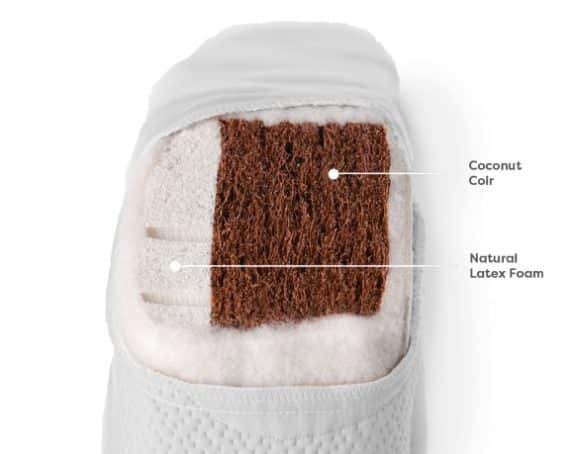 These hypoallergenic, chemical-free materials keep your baby itch-free and breathing easy.  The natural fibers wick away moisture to help your baby maintain a consistent body temperature and the certified organic wool mattress cover creates a fire barrier without the use dangerous chemicals.
The Pebble Pure mattress is covered in a 'pebble wrap' that acts as your bed sheet.  Nook offers these in 11 vibrant colors to match any nursery design.

Plus parents who want to change things up or just have extras on hand can purchase additional pebble wraps from their site.
Additionally, they offer 3 different price point mattress options for parents of all budgets.

Knowing their baby is sleeping on a safe, chemical-free surface each night has been important to my sister and her husband. Nook's Pebble Pure crib mattress provides this in spades. Plus, the comfort features allow her(and them) to get a better night's sleep!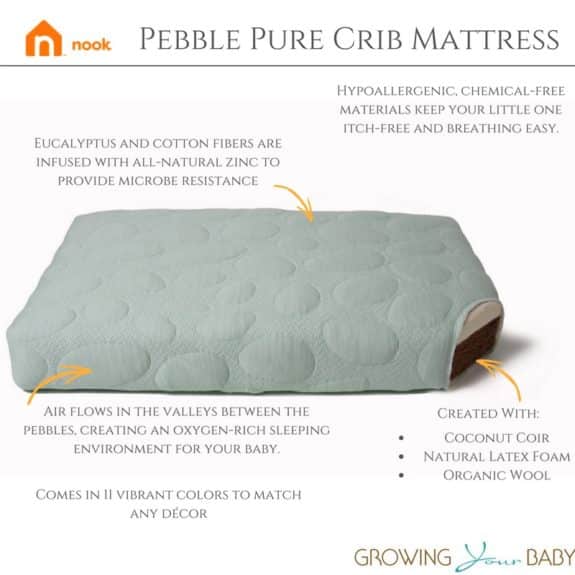 Disclosure: Thank you to Nook for sending the Pebble Pure Mattress for review. As always, my opinions are my own.
---
[ad]
Save