The U.S. Consumer Product Safety Commission, in conjunction with OXO, of El Paso, Texas, have announced a voluntary recall about 25,130(25,000 in the U.S. and 130 in Canada) Nest Booster Seats because the stitching on the restraint straps can loosen which allows the straps to separate from the seat, posing a fall hazard to children.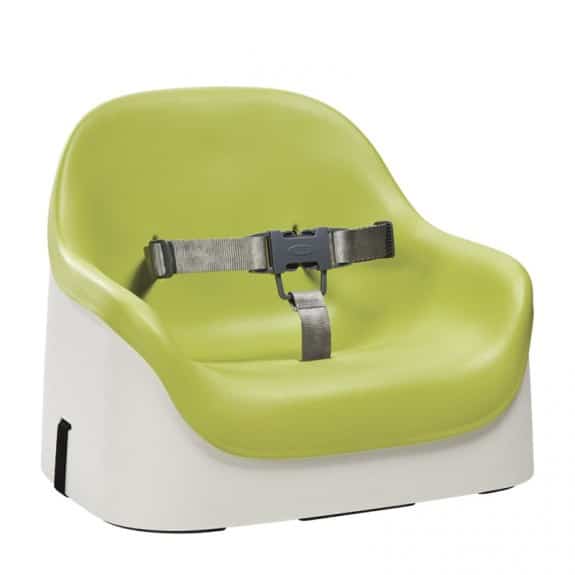 This recall involves the Nest Booster Seat sold in green (model 6367200), pink (model 6367300), taupe (model 6367500) and orange (model 6367400) with a white base. A sticker affixed to the underside of the seat reads "Nest Booster Seat" with the model number and manufacture date. The manufacture date code represents the month and year in MMYY format and recalled units have the code: 0714, 0814, 0914, 1014, 1114 or 1214. The formed plastic seats are about 13 inches wide by 14 inches tall by 12 inches deep and have a grey three-point child restraint strap system. The OXO logo is embossed on the restraint system's buckle.

OXO has received five reports of the stitching coming undone releasing the straps following a child pulling on the strap or an adult tightening the straps. No injuries have been reported
Consumers should immediately stop using the Nest booster seats and contact OXO at (800) 545-4411 from 9 a.m. to 6 p.m. ET Monday through Friday, email at info@oxo.com or online at www.oxo.com and click on Customer Service under the Contact Us tab at the bottom of the page for more information on how to receive a free repair kit with redesigned safety straps and installation instructions.
---
[ad]