Padma Lakshmi kept her four-month-old daughter Krishna close as the pair boarded a chopper at a downtown heliport in NYC this afternoon.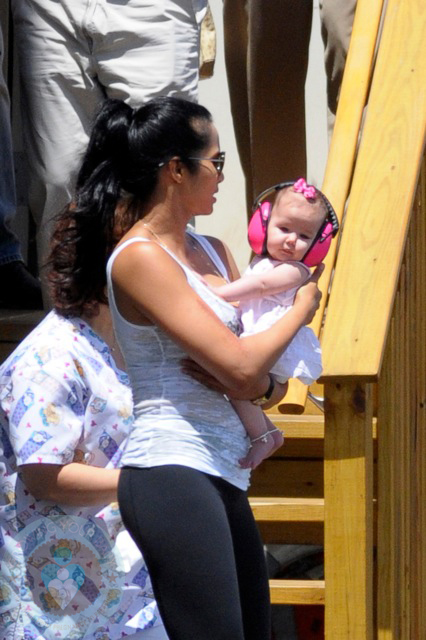 The "Top Chef" host also equipped her precious bundle with a pair of Peltor hearing protector headphones to prevent the noise from the helicopter from damaging her ears.
Krishna looked Summer sweet in a pink sundress and matching hair ribbon!

---
Related Articles:
{PACIFIC COAST NEWS}

---
[ad]