The PETA people have done it again…
Two naked heavily pregnant PETA campaigners placed themselves in cages outside Jamie Oliver's north London restaurant to protest against his endorsement of British pork.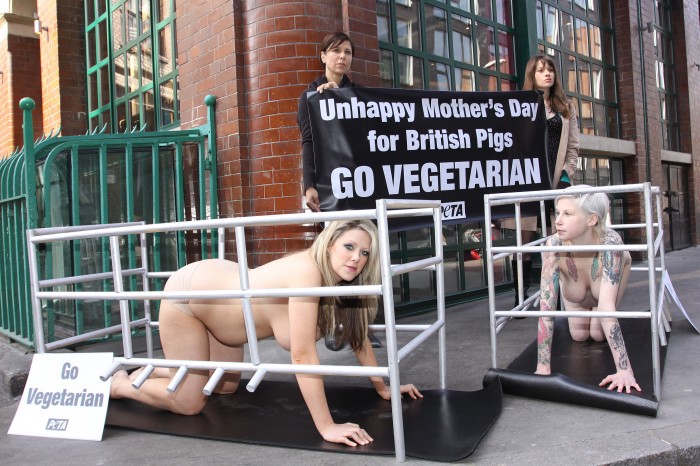 In a recent T.V. program, 'Jamie Saves Our Bacon', the chef showed the conditions in European pig farms where sows are kept for about four months in individual cages through pregnancy.
He urged people to buy British pork saying that conditions for pig rearing are more humane in the UK.
But Peta said: "The answer to saving pigs is not to buy British pork, it's to go vegetarian."
Regardless of how I felt about animal rights, you would NEVER find me 34-36 weeks pregnant, naked, in a cage – on the street.
These women need to find a new way to make their point…
{SPLASH}
---
[ad]