Pink (Alecia Moore) was photographed this afternoon sharing a sweet moment with her baby girl, Willow Sage Hart, as she walked from her trailer to the set of 'Thanks For Sharing'.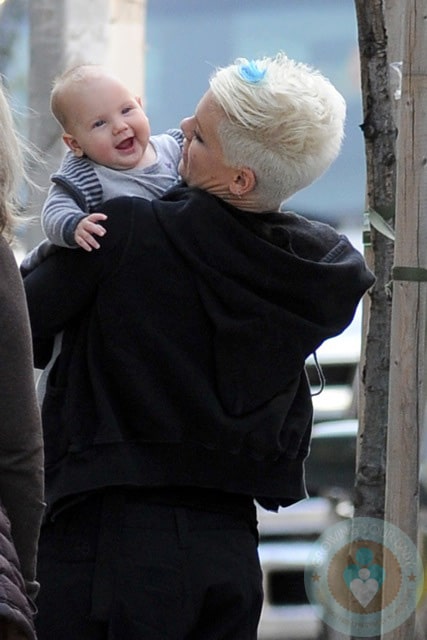 Best known for being a 'rebellious pop star', Pink showed her softer side while gushing over her babe.
The singer and her family are in the big apple while Pink makes her acting debut alongside Gwyneth Paltrow, Mark Ruffalo and Tim Robbins in new film.
Willow was dressed in all purple including a pair of 'Jordyn' pediped Originals!
---
Related Articles:
{INFphoto.com}
---