A poll of pregnant women by a fertility tracking website, FertilityFlower, found that nearly a quarter of pregnant women drink alcohol. More than a quarter also admitted to smoking cigarettes while pregnant.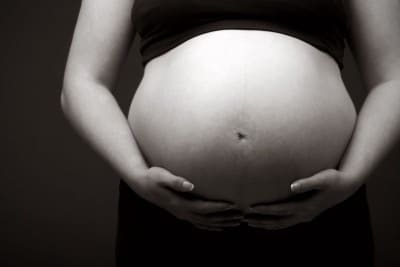 The fertility tracking website polled 6,548 mothers on their habits during pregnancy. Of the women who answered, 23 percent admitted to drinking alcohol while pregnant. Four percent of the women answered yes to the question "did you get drunk when you were pregnant?" The majority of women, 51 percent, answered that they felt getting drunk during pregnancy was "disgusting."
More than drinking, 28 percent of the women said that they smoked cigarettes during pregnancy. Of the smokers, 29 percent worried that quitting during pregnancy would be more harmful than continuing smoking. However, only 49 percent said they felt they addicted to cigarettes.
Overall, 39 percent of the women polled felt that smoking and drinking during pregnancy are bad parenting. Six percent of the women went on to say that smoking and drinking should be made illegal during pregnancy.
"I personally believe that smoking or consuming alcohol when pregnant is a really bad idea as it scientifically proven that it is harmful for the unborn baby. When a woman is pregnant her decisions no longer only affect her, every choice she makes has potential consequences for her unborn baby," said Kimberly Ann Racic, founder of FertilityFlower.com
FertilityFlower.com launched in August 2010 as a fertility tracking website to help women who are trying to become pregnant. The website uses charting software and the 'sympto-thermal' method to help women track their fertility. – Summer, staff writer
Related Articles:
---