Girl's day out! A pregnant Emily Blunt was spotted leaving The Yellow Balloon in Studio City, California after taking her daughter Hazel to get a haircut on Thursday, May 19, 2016.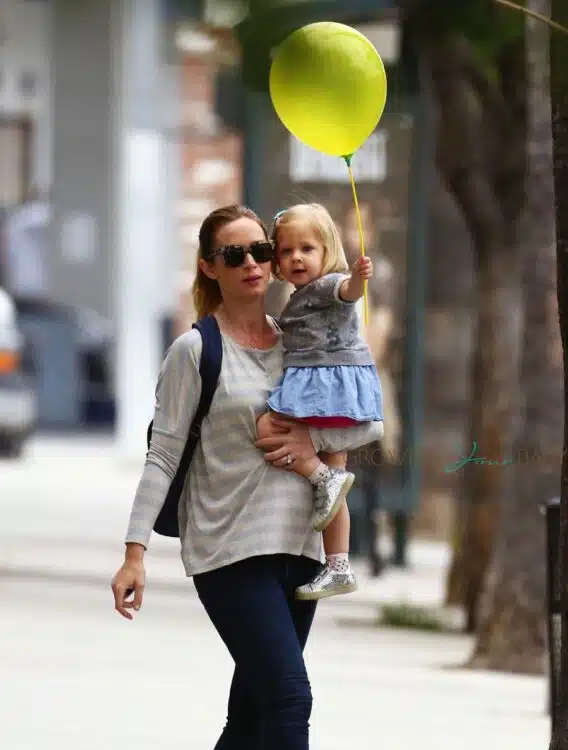 The second time mama-to-be kept it casual in a grey striped tee and jeans, while her little lady was sweet in a jean skirt, grey sweater and silver sparkly sneakers! Hazel's new do was clipped back in a ribbon and she carried a yellow balloon, which hopefully means the whole visit was a success.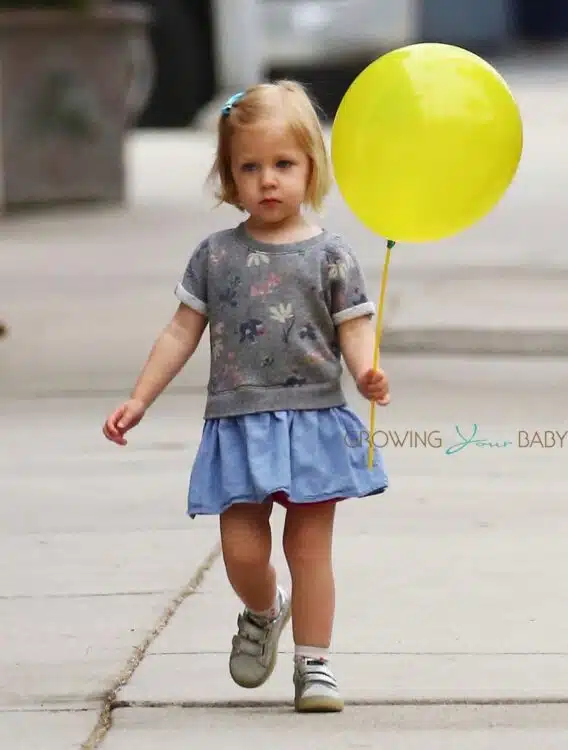 In the weeks leading up to the new baby's arrival Emily has been busy promoting The Huntsman: Winter's War and most recently, Alice Through The Looking Glass, which opens in theaters May 27th.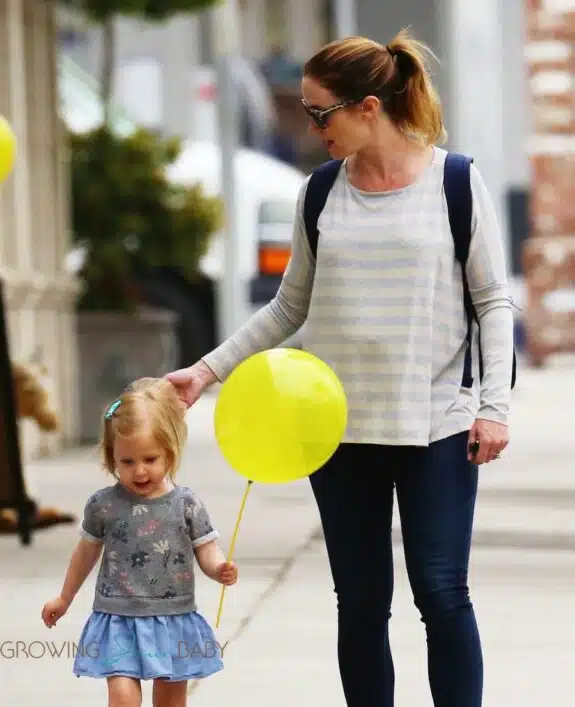 During an interview with the The Telegraph earlier this week, the actress dished on how difficult it can be to spend time away from her family while she works on movies, but it makes their time together much sweeter.
"Although life is a juggle and I have to spend a few days away from Hazel here and there, when I'm not working I'm with her all the time," Blunt said. "I do think it will get harder to leave her as she gets older, but a friend once gave me a good piece of advice. Instead of saying, 'Mummy has to go,' say, 'Mummy has to go, but I love what I do. I just love it!'"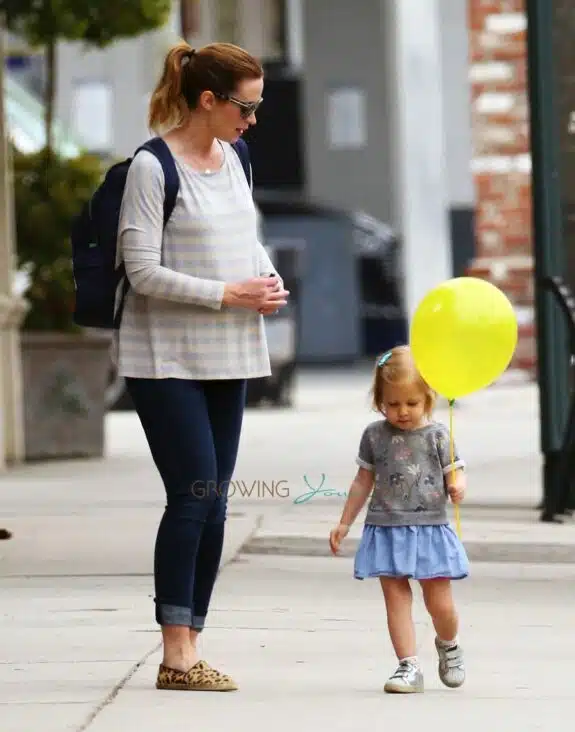 It doesn't appear that life will slow down for Emily after the new baby arrives. She is currently voicing the part of Zoe in the new Animal Crackers movie, will play the part of Mary Poppins in the new version of the movie as well as reprise her role as Juliet in Gnomeo & Juliet: Sherlock Gnomes!
{FAME/FLYNET}