Erika Christensen wore a red floral dress that showed off her baby bump while leaving the Chateau Marmot on the Sunset Strip after Max Mara's 2018 Women in Film: Face of the Future Event on Wednesday June 12, 2018.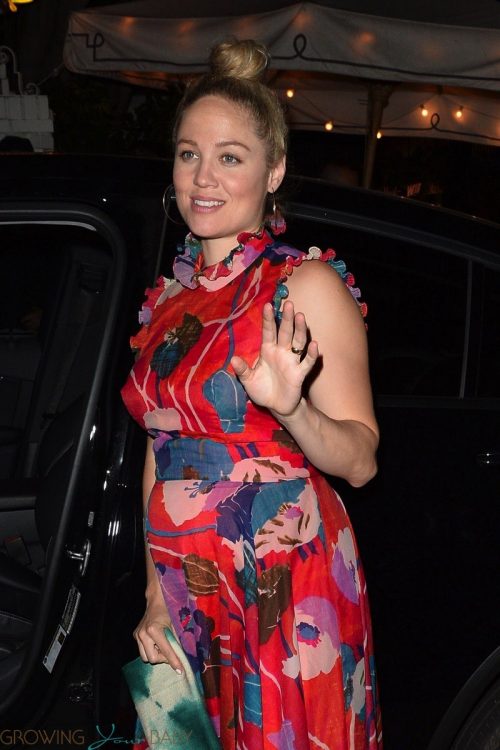 Pregnant with her second child, the actress posted a photo of growing belly in the dress while looking over New York City a couple days ago.
Erika was planning to keep the sex of the new baby a secret. However, while talking about how excited her first daughter Shane is about becoming a big sister, she gave it all away.
"My mom got her a T-shirt that says, 'Big sister.' She seems to grasp that there's a baby in here. She's giving the baby some kisses. Hopefully the little one will learn a lot from her sister," Realizing what she had said. "Oh, well, there you go."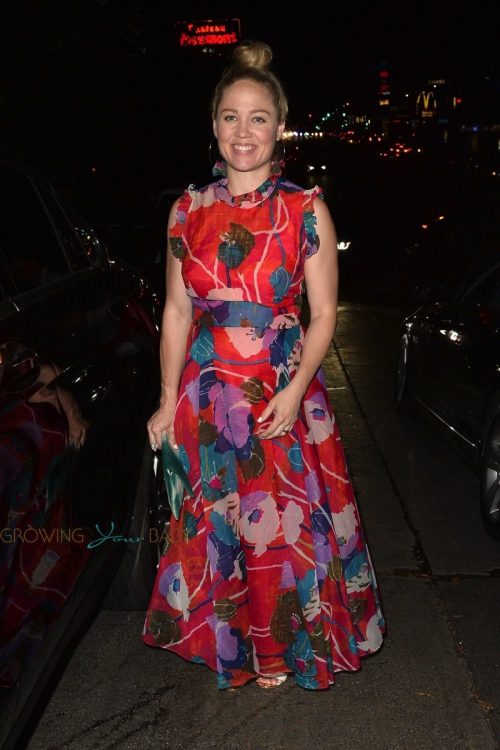 In May Erika announced she would be expecting again with a cute Instagram post.
A week later she showed off her growing belly on the beach while doing yoga with her husband.
{BACKGRID}