It has been reported that the two city blocks of East Hastings Street in Vancouver, B.C accounted for seven percent of the entire province's 911 calls for a suspected drug overdose. The people who live on the streets and in the alleys there are in a crisis of epidemic proportions and that extends to women who are expecting.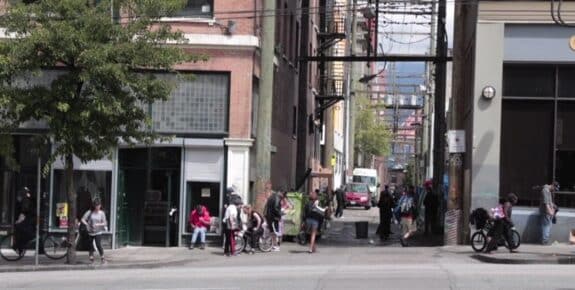 Thankfully peer supervisors at the Maple Overdose Prevention Site, Cynthia Bell, and Kevin Thompson, were able to help a first-time mom-to-be who had gone into labour unexpectedly. Normally they save drug users from overdosing, this time they saved a baby's new life.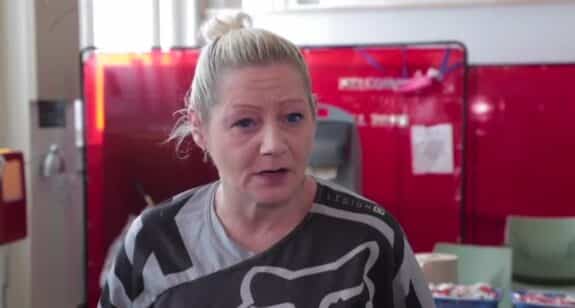 The pair were tending to others, someone came into the center and told them a woman outside had gone into labour.
As they entered the alley adjacent to their building they found a man comforting the frightened woman, whose baby was coming weeks early. After noticing the baby's head protruding from the woman's pants, they instructed her to lay down. While another Maple team member grabbed supplies, Cynthia assisted the mom with the delivery.
A two-time mom herself, Cynthia was given a refresher course by emergency service workers over the phone. The birth happened fast, she says, there was no time to run for more help or to Google instructions.
"She was pushing and the baby got stuck … and she was not the proper colour and not breathing, so I yelled to push, and she did, and out came this baby — fast," Cynthia told The Vancouver Sun. "I caught it and cleared her throat and she started to cry, so we knew she was OK. Someone grabbed a warm towel and I just held her until the ambulance got there because I don't know anything about umbilical cords."
"God was looking out for us, for sure, and that baby," she added. "I don't hope it happens again, but if it does, I hope it turns out the same."
This is not, however, an isolated incident. B.C. Emergency Health Services spokeswoman Shannon Miller said B.C. paramedics attended more than 1,500 maternity calls in 2017, and "many" of the births happened outside of a hospital.