Pregnant Heidi Montag snapchated as she arrived at Kristin Cavallari's Uncommon James pop up at Nine Zero One salon in West Hollywood on Wednesday August 30th, 2017.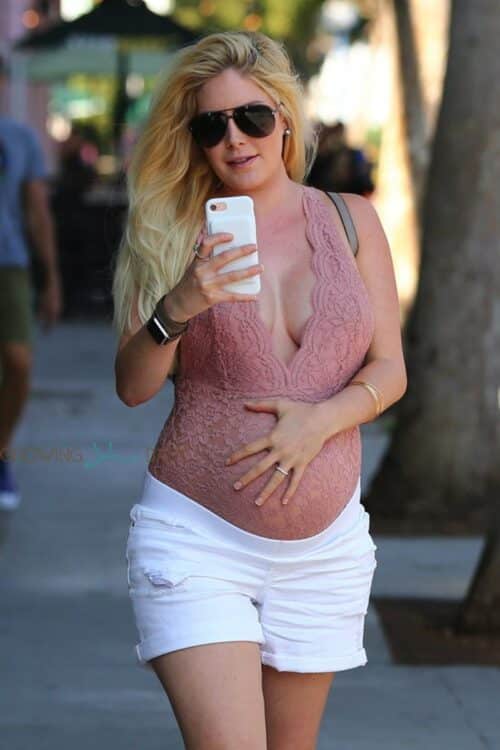 Eight months along, Heidi showed off her baby bump in a pink lace bodysuit and white shorts.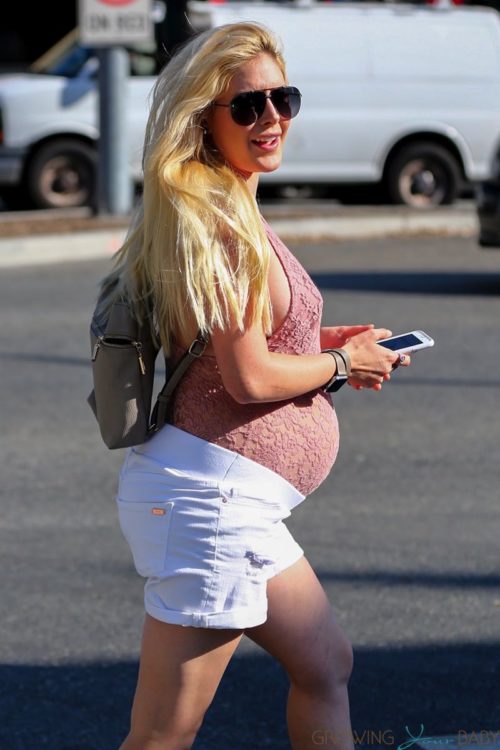 While at the event she posed with her former Hills co-star. Both girls posted the same photo with Kristen gushing about how much she loves Heidi and her cute little belly.
Pregnant with a baby boy, Heidi's husband Spencer recently revealed they had to nix some of their preferred baby names because they aren't available on social.
https://www.instagram.com/p/BXx6-Byjiis/?hl=en&taken-by=heidipratt
The have, however, secured their little one's handle and hope to make him into an online star.
"This kid will have an iPhone at birth," the 34-year-old told People.com. "I'm gonna teach this kid how to Snap when they're born, like, 'Put your finger here.'"
"You walk around, everybody's making their own content all day long," he said. "We live a new world where everyone's a fame wh—, so I'm happy to let him be at an advanced level."
Adding, "I just would like my baby to be a professional content maker."
Surprised? Neither are we. After all this is the man who bought a big blue monster truck just to drive it on 'The Hills' for an episode and never drove it again…
Hopefully once his son arrives he will learn that being a parent and protecting your child trumps using them to make money all day.
{BACKGRID}
---
[ad]