A very pregnant Jessica Simpson and Eric Johnson were spotted taking a gas station break before they headed to Santa Barbara.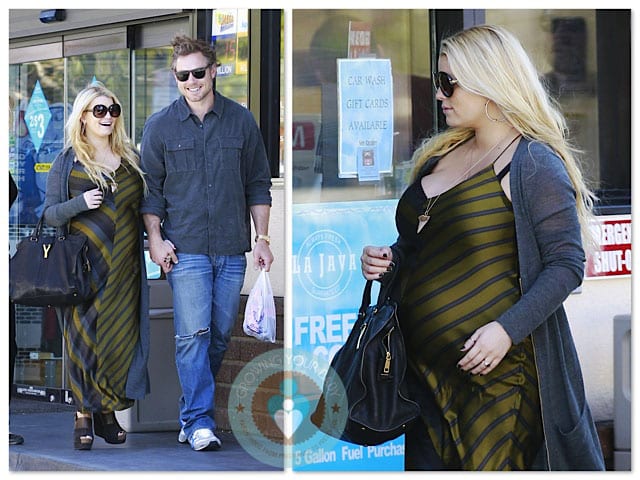 Jessica looked great in a bold striped olive dress as she made her way into the store. The singer is staying true to word and not giving up her shoe style.
Jessica recently told Extra that her pregnancy cravings are childhood favorites.
'I had a buttered Pop Tart this morning. I'm eating a lot of stuff that I ate in my childhood. Kraft Mac n' Cheese, Pop Tarts, Cap'n Crunch. Everything's filled with sugar.'
Jessica is due with her first child this Spring.
Related Articles:
{PACIFIC COAST NEWS}
---