A very pregnant Keira Knightley showed off her baby bump while out in London on Sunday, June 16th, 2019.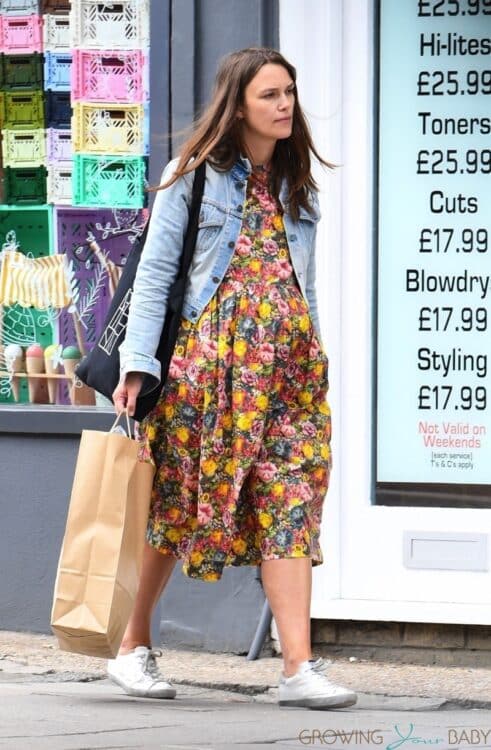 The actress' belly could be seen under her floral jumper which she paired with a jean jacket and tennis shoes.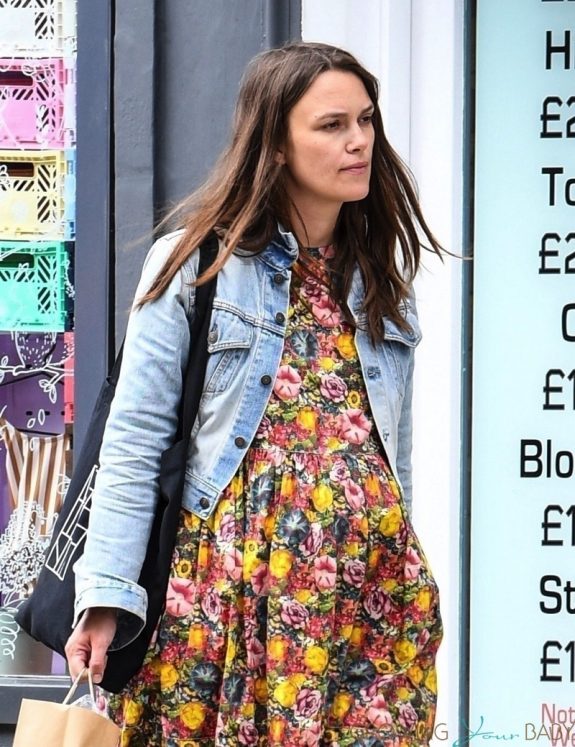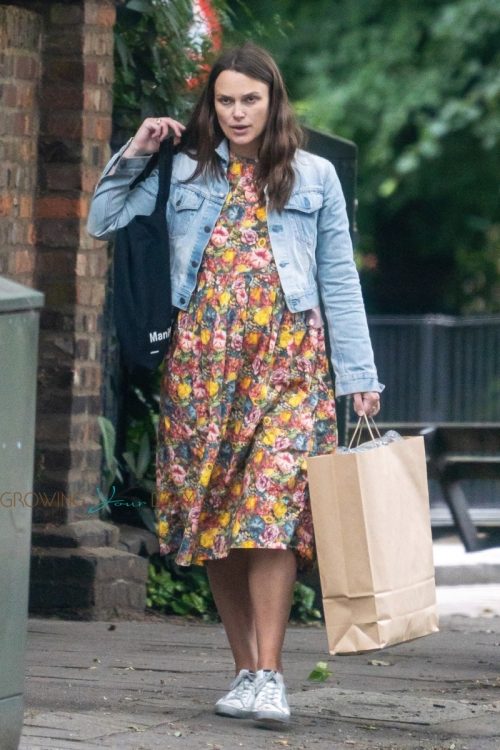 Last month Keira announced she was expecting again while attending fashion week in Paris.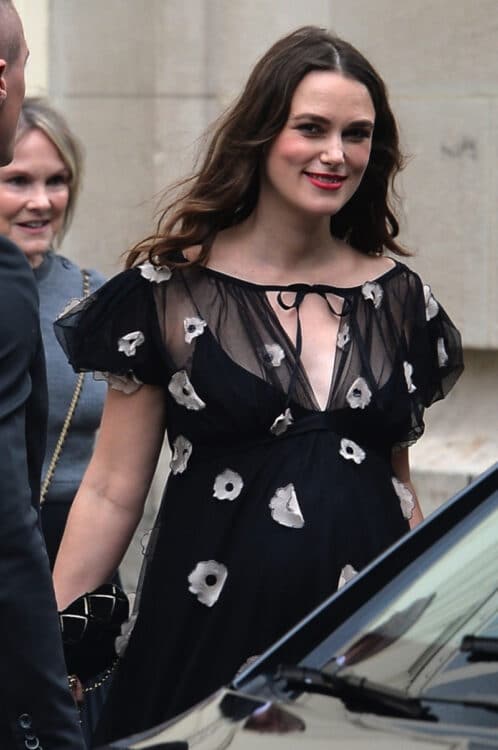 The new baby will be the second child for Keira and husband James Righton. The couple, who were married in 2013, welcomed their daughter Edie in 2015.
The actress recently opened up to Balance about her parenthood struggles.
"I don't think we give women enough credit for the physical and emotional marathon they go through when becoming a mother," she said. "I come from a place of amazing privilege. I have an incredible support system; I've been unbelievably lucky in my career; I can afford good childcare, and yet I still find it really f*cking difficult. It's OK to say that. It doesn't mean I don't love my kid, it's just me admitting that the sleep deprivation, the hormonal changes, the shift in relationship with my partner, are all things that make me feel as if I'm failing on a daily basis. I have to remind myself that I haven't failed, I'm just doing what I can do, but it's not easy."
{BACKGRID}