Pregnant Keyshia Cole showed off her baby bump while shopping with her son at Moschino in West Hollywood on Thursday, June 13th, 2019.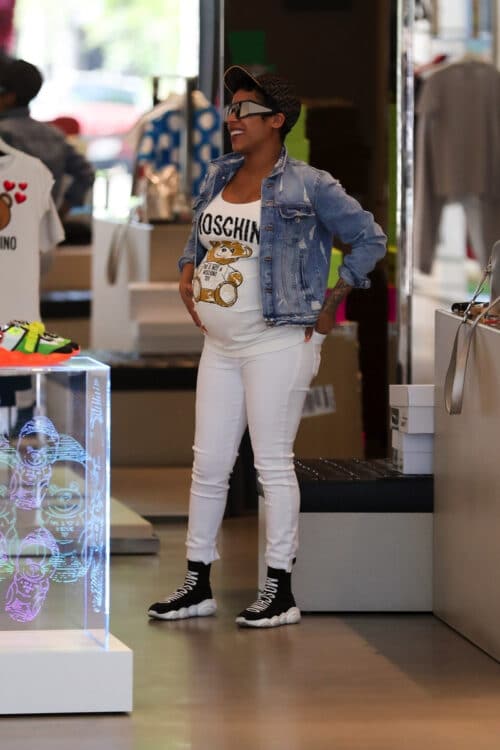 The singer-songwriter repped the brand with a Moschino teddy bear tee and logo sock trainers which she paired with a jean jacket and Fendi hat.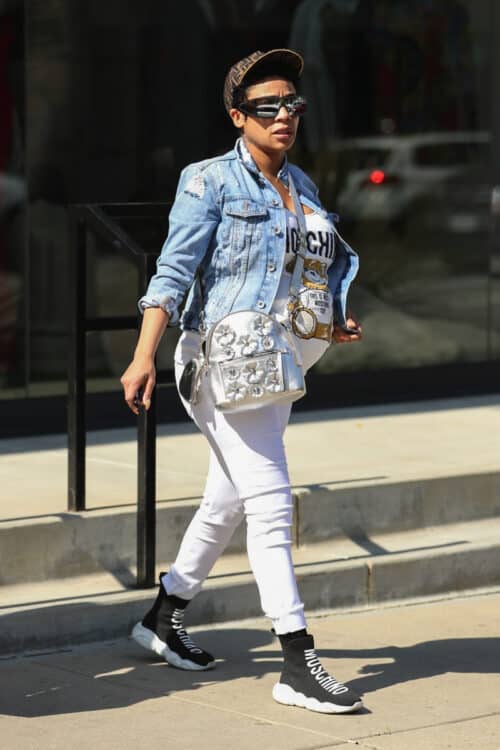 She appeared to have found more goodies to buy. Niko Khale followed her with a bevy of bags.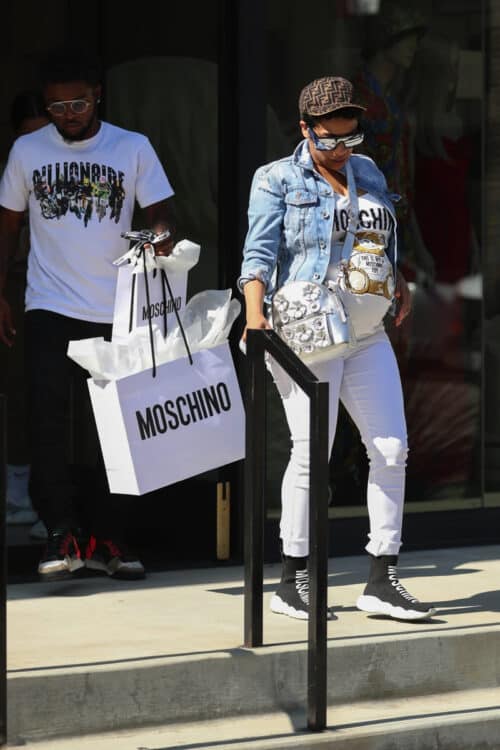 The singer announced her pregnancy on May 3 by posting a photo of herself on Catalina island cradling her baby bump.
Dad-to-be Niko shared the same set of photos along with a note that said,
"Such a strong, beautiful, independent woman. Every day you inspire me. Blessed to have you as a partner in life as well as the mother of my child. God is great."
The new baby, a boy will the second child for the singer who already has a son, 9-year-old Daniel Gibson Jr., with her ex-husband Daniel "Boobie" Gibson.
{BACKGRID}