An expectant Maggie Gyllenhaal was photographed picking up Ramona from school in Brooklyn on Wednesday (March 14).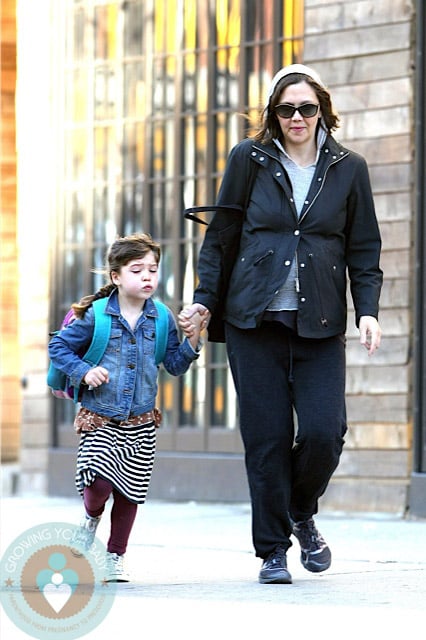 The actress, who expects her second child this Summer, has been busy working on a couple projects before the baby arrives. She was spotted last month filming with Ewan McGregor using flowers and boxes to hide her growing belly.
Maggie's husband Peter Sarsgaard recently revealed that the couple knows the gender, but are not yet decided on what to call the new addition.
"It's the nice thing about knowing the gender of a child: you don't have to call it 'it,' which gets really weird after seven months in. So we've been trying out a few names, but nothing solid."
---
Related Articles:
{PACIFIC COAST NEWS}
---
[ad]