Pregnant Megan Fox celebrated her birthday on Monday by going out to lunch at Cafe Gratitude in Los Angeles, California.
Due with her third child this Summer, the actress' growing belly could be seen through her grey tee.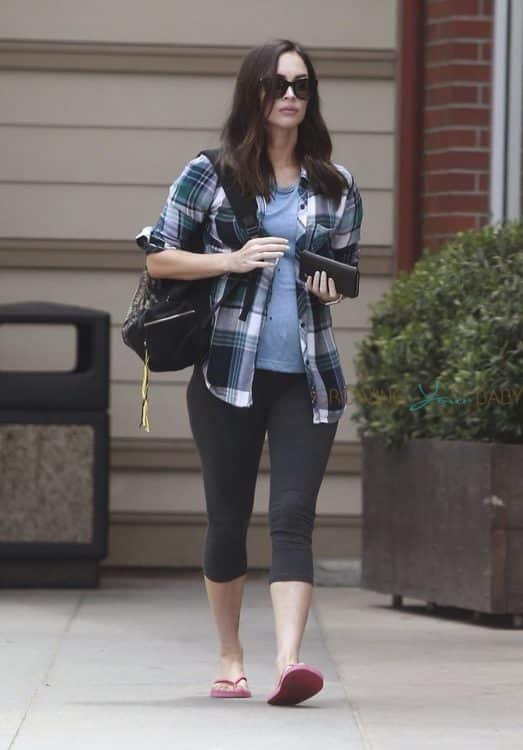 Following the announcement that she was expecting again, it was revealed that Megan, and husband Brian Austin Green were re-thinking their plans to divorce.
On Monday, E! News reported that "Brian spoiled Fox for her birthday with a few thoughtful presents."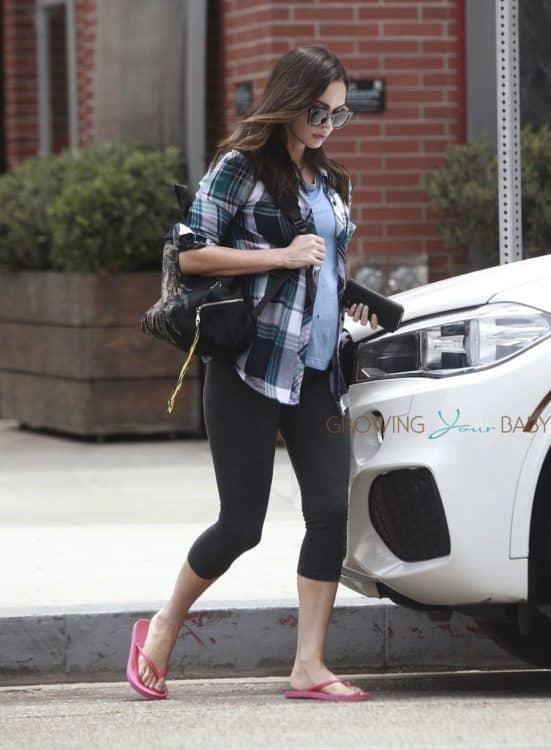 Last month when E! asked Megan about her upcoming 30th birthday she said,
"I'm not very ceremonious. Even with my own kids, until they ask me for birthday parties, we don't do big birthday parties. I just don't care," she admitted. "It's just a day. I'm practically already 30, what's the difference? It's like a month away. What really changes? As long as everything is holding up well, then I don't care how old I am."
Adding,
"By everything, I meant mentally, emotionally, spiritually and physically."
Preparing for the new baby likely trumps birthday celebrations.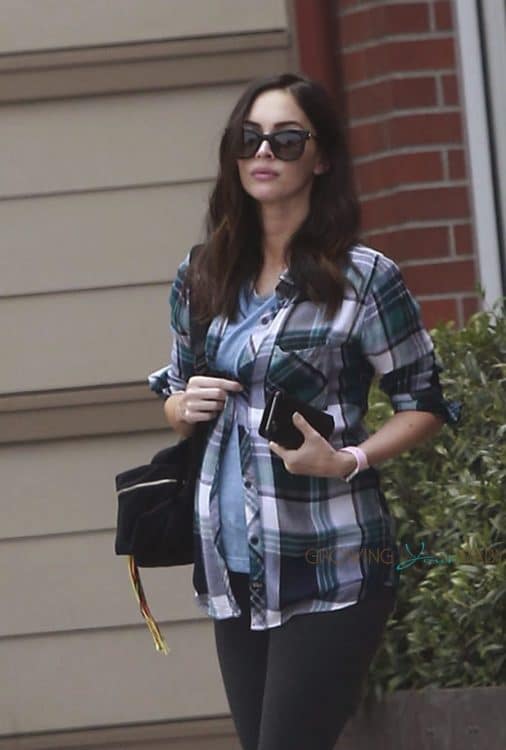 The good news is the pregnancy is going well!  An insider told E!,
"Fox is feeling good and her belly is growing. She is working out, eating healthy and doing yoga. Brian and Fox are happy and they are looking forward to their third child. They are getting there house ready."
The new baby will join the couple's sons Noah and Bodhi, and Brian's son Kassius from his marriage to Vanessa Marcel.
{FAME/FLYNET}
---