Nicky Hilton Rothschild showed off her growing belly while walking the red carpet with her husband James Rothschild at the Fashion Institute of Technology Gala in Manhattan on Monday.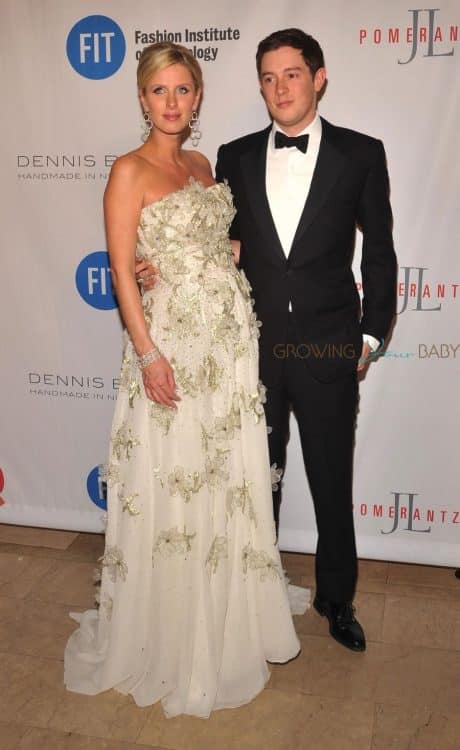 The mama-to-be was beautiful in floor length Dennis Basso down that was embellished with gold organza flowers.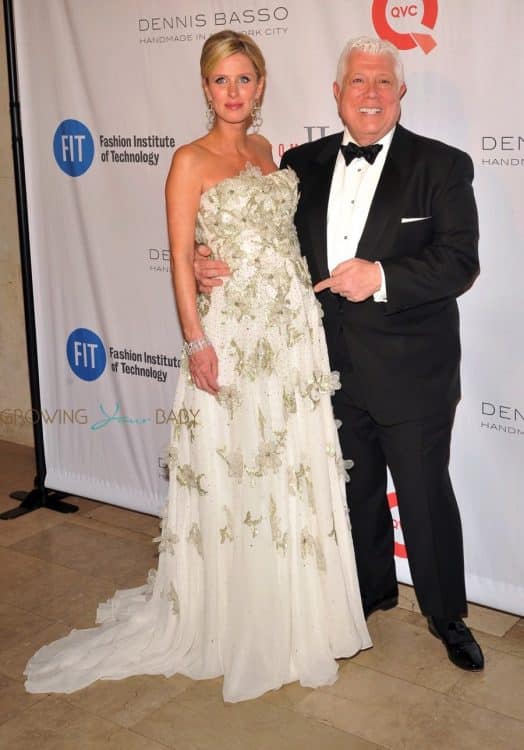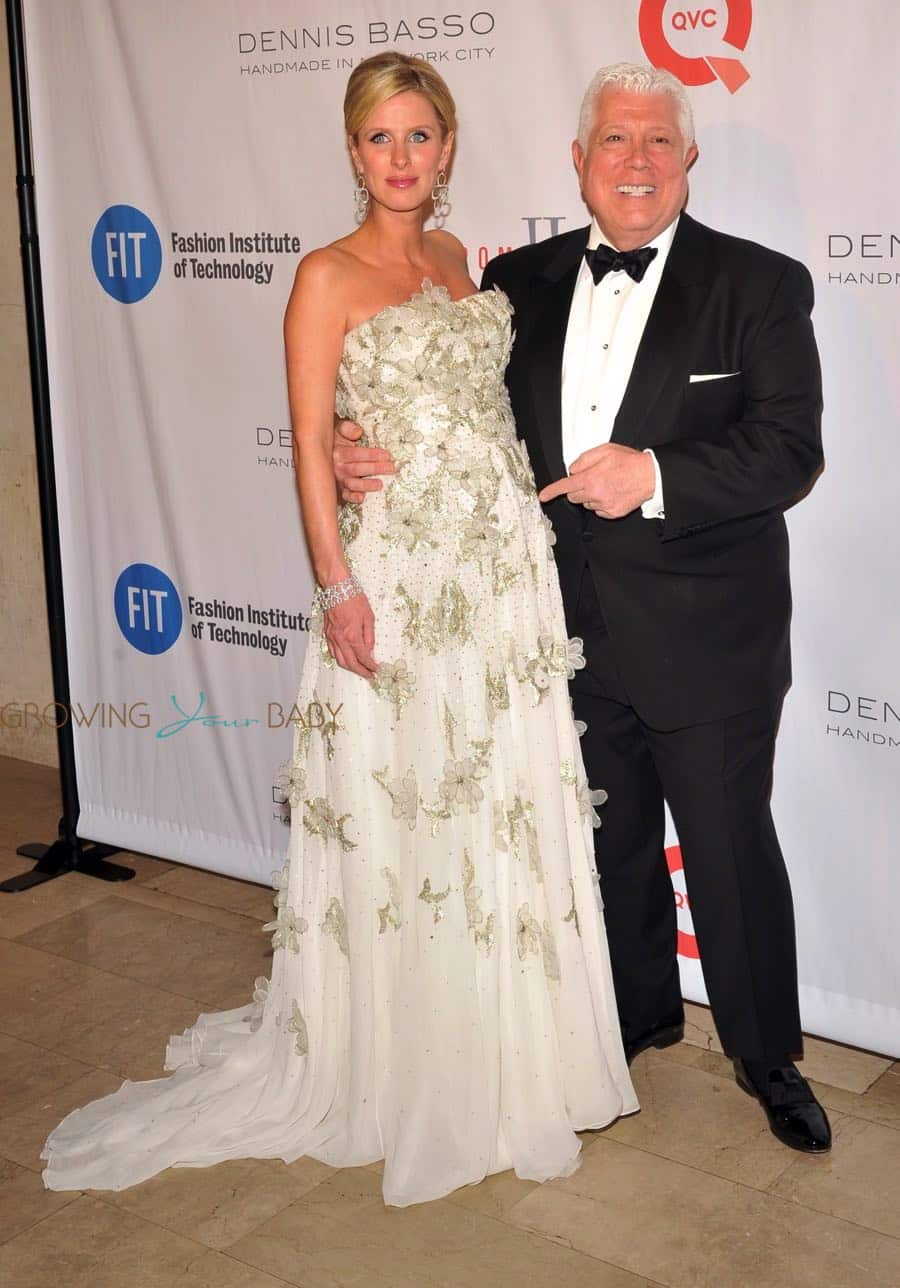 Inside, sister Paris spilled the beans on the baby's gender telling US Magazine,
Hiltons will be welcoming a baby girl to the family this summer.
"I'm so excited for the baby. She's going to be such a beautiful little girl, and I can't wait to meet her."
Adding,
"They've been getting the nursery ready so I've been going to all the baby stores," Paris said, adding that she is thrilled to be shopping for her niece. "Now that I know it's a girl, it's getting easier to buy things for her. I love all the dresses I got her. There are so many beautiful dresses and little princess outfits. So I can't wait to see her in them."
The baby girl will be the first child for Nicky and James, who were married last July.
{INFPHOTO.COM}
---
[ad]