Rihanna was spotted enjoying dinner at Giorgio Baldi Italian Restaurant in Santa Monica, California, on Wednesday, April 5th, 2023.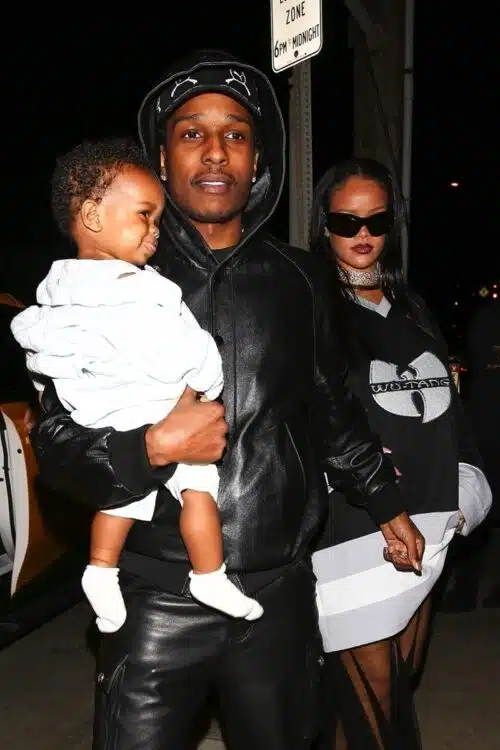 On the way in, A$AP Rocky carried the couple's baby, whose name has not been revealed.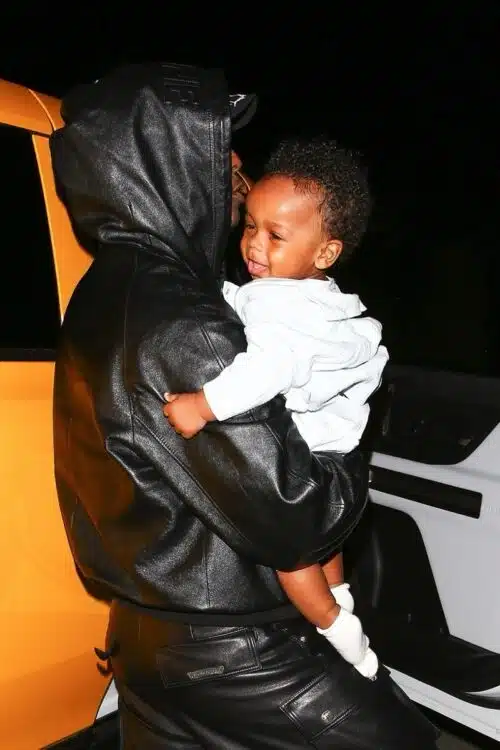 After dinner, the singer led the way carrying her son to the car.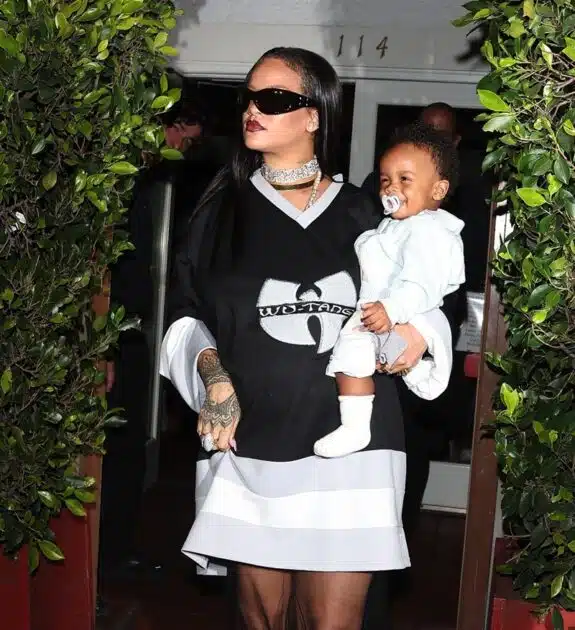 Her mom, Monica Braithwaite, emerged shortly after along with the singer's bodyguard.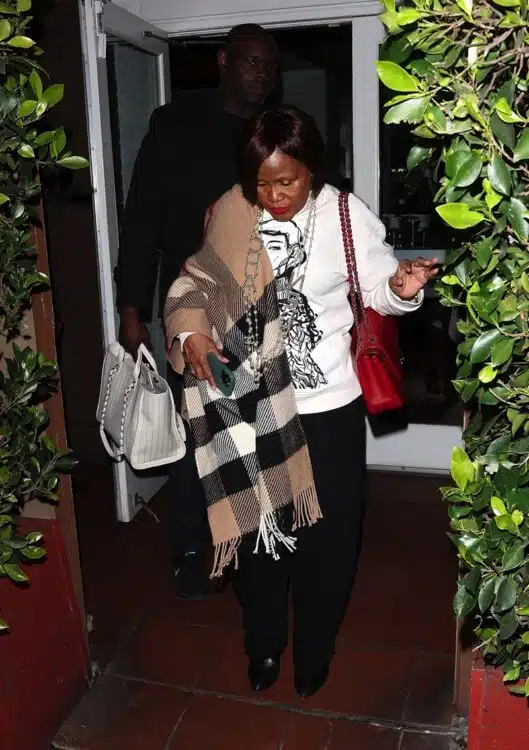 Rocky was waiting by the car to assist the ladies and their little man.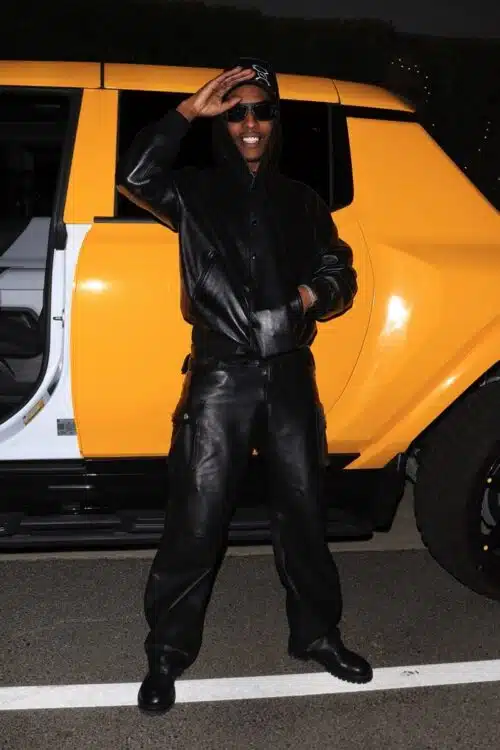 It won't be long before the couple is juggling two babies. Rihanna revealed they were expecting their second child during her performance at the Superbowl in February.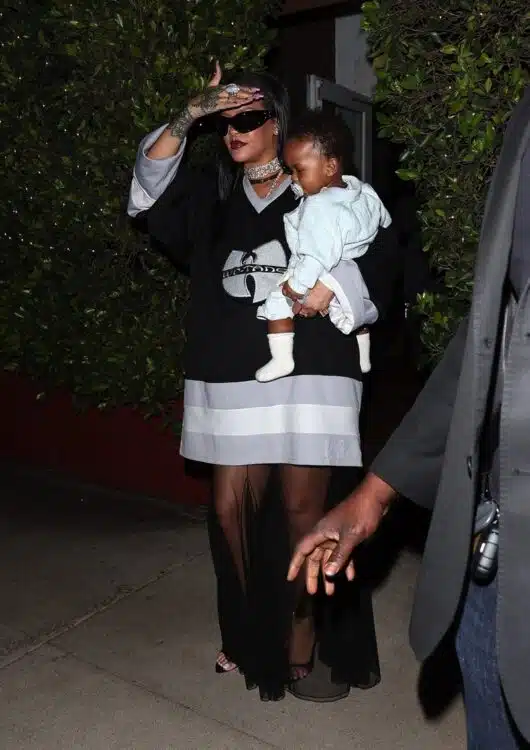 {BACKGRID}
Related Articles: