A pregnant Rihanna and A$AP Rocky were photographed leaving the famed Bottega Louie in West Hollywood on Wednesday, March 15th, 2023 after having lunch with some friends.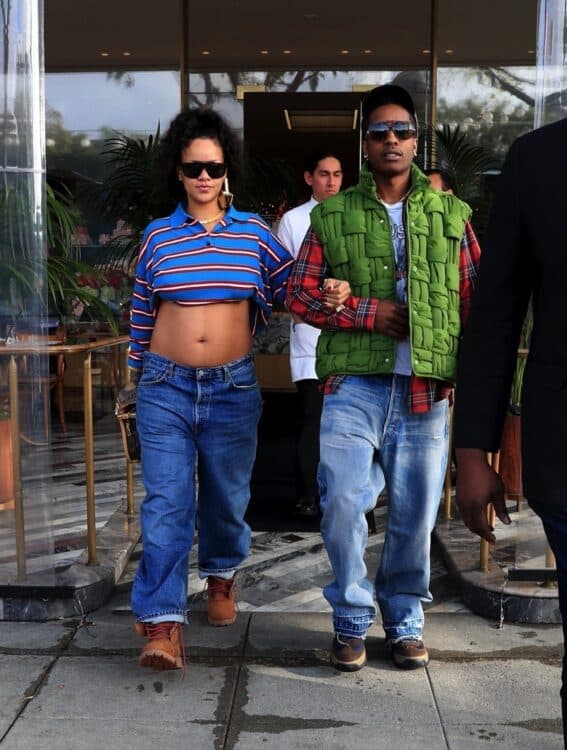 The couple was also spotted shopping at the luxury boutique Maxfields earlier in the day before the stopped in for some Italian food.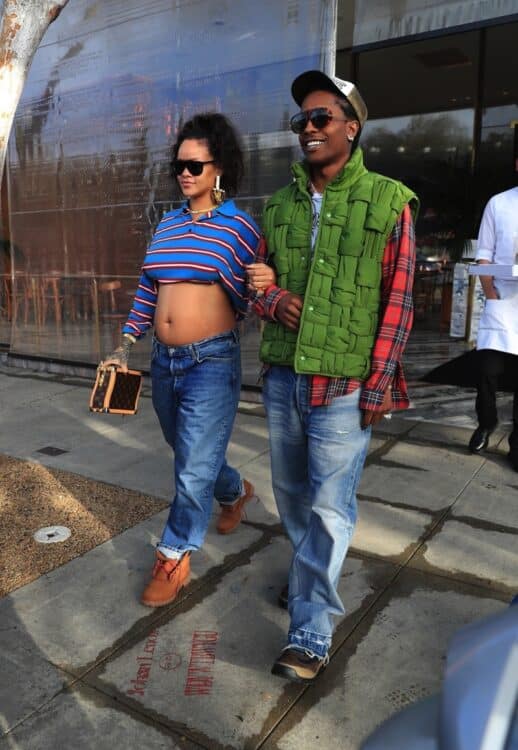 The singer, who recently revealed she was pregnant with her second child, showed off her baby belly as she made her way to an awaiting SUV.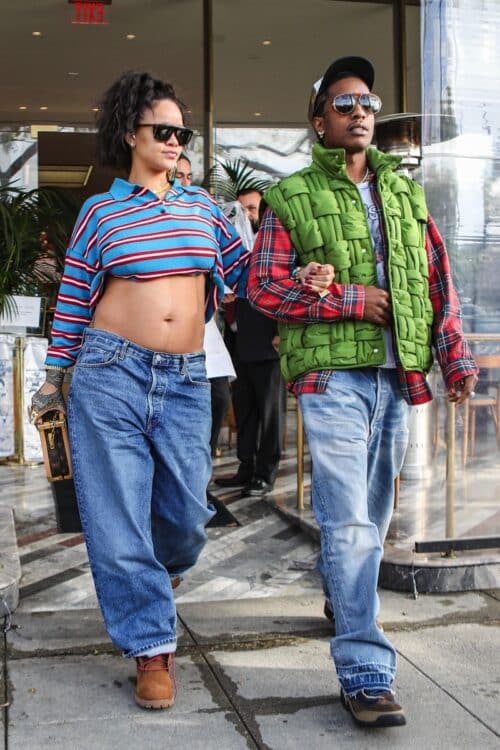 Rihanna accessorized her outfit with Timberland Wheat boots, a Louis Vuitton trunk bag, and statement gold earrings.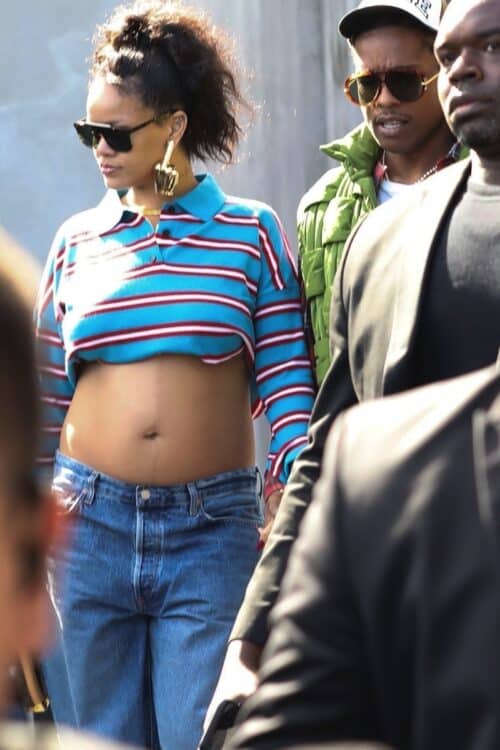 Fresh off her Superbowl and Oscar performances, Rihanna recently spoke to Vogue about becoming a mom last year.
"Oh, my God, it's legendary. It's everything. You really don't remember life before, that's the craziest thing ever. You literally try to remember it – and there are photos of my life before – but the feeling, the desires, the things that you enjoy, everything, you just don't identify with it because you don't even allow yourself mentally to get that far, because… Because it doesn't matter."
Things will definitely get more exciting when the couple becomes a family of 4 after the new baby arrives this Summer!
Related Articles:
{BACKGRID}