A pregnant Rihanna was photographed arriving at the Fenty Beauty And Fenty Skin Celebration Hosted By Rihanna held at Goya Studios in Hollywood on Friday, February 11th, 2022.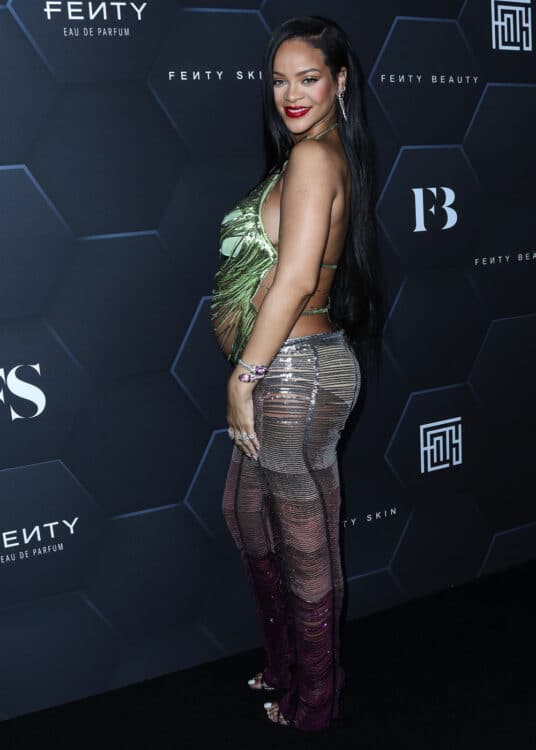 The Barbadian singer wore a custom Attico ensemble that draped over her growing belly.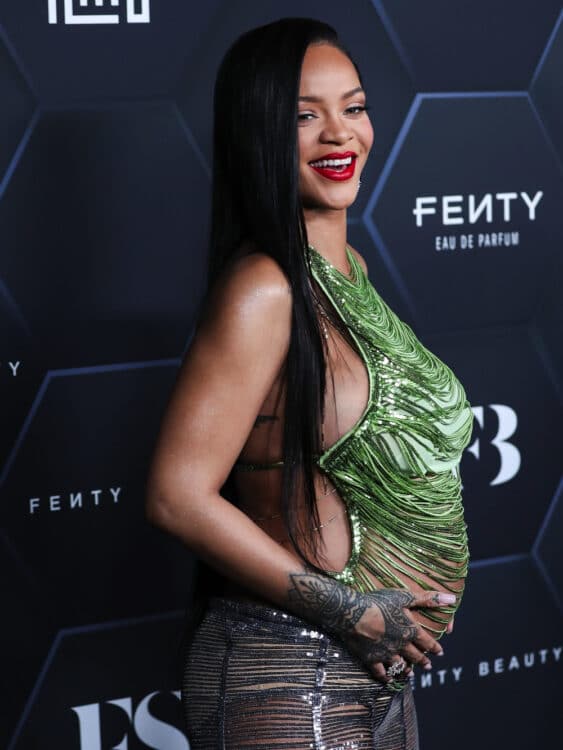 Rihanna posed with her partner A$AP Rocky on the red carpet.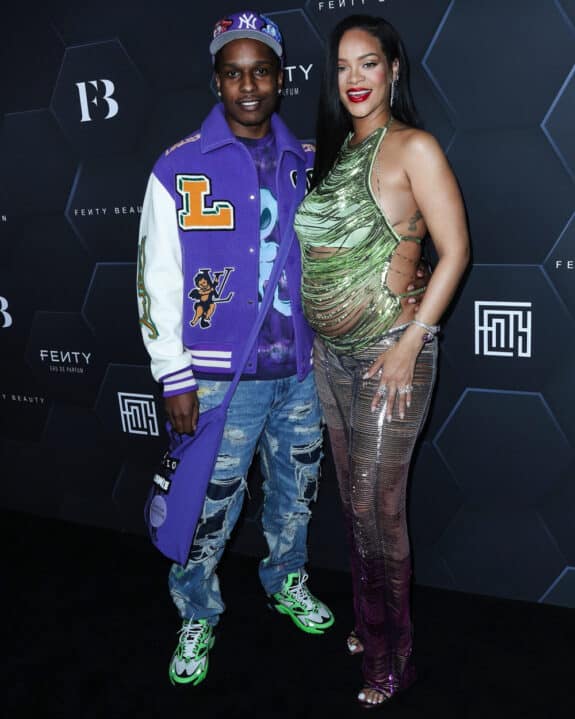 The pair appeared to have fun with the cameras before they headed into the event.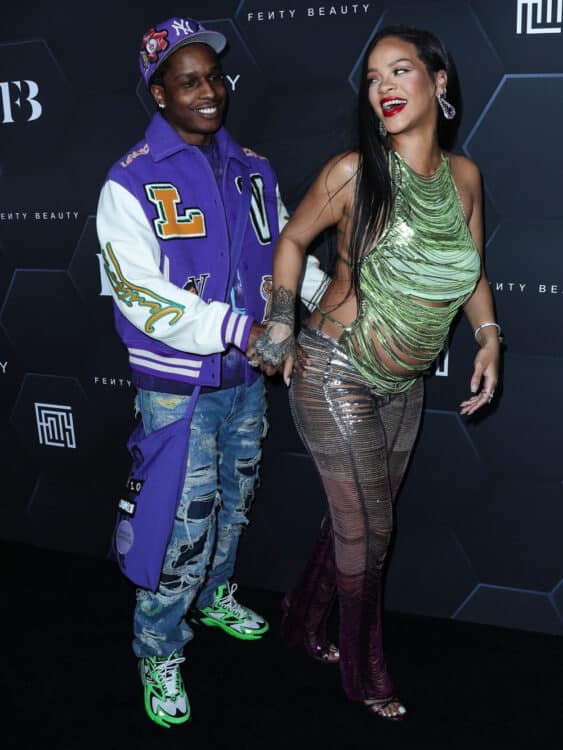 Inside she told PEOPLE magazine that she has embraced the good and the bad that has come with her newfound curves.
Noting that "it's fun" but also "a challenge" to play with fashion while pregnant. I like it. I'm enjoying it.
Adding that she is enjoying not having to worry about covering up her tummy.
"If I feel a little chubby, it's like, whatever! It's a baby!"
Fashion, she says, helps her feel most confident these days.
"Right now, being pregnant, some days you just feel like, 'Ugh, I just want to lay here on this couch all day.' But when you put on a little face and a little lipstick, you transform," she shared.
"You put some clothes on, and it's like, when you look good, you feel good," Rihanna continued. "I've heard that for a very long time, but it's true. It really can get you up off that couch and make you feel like a bad bitch."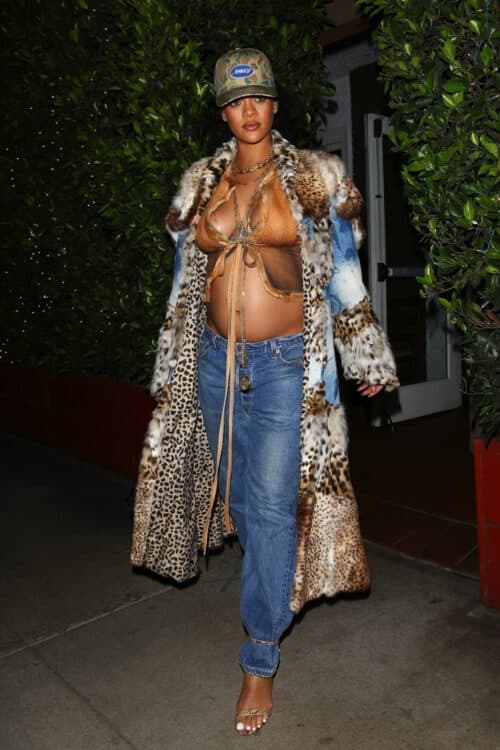 The Fenty founder announced she was pregnant with an Instagram post last month.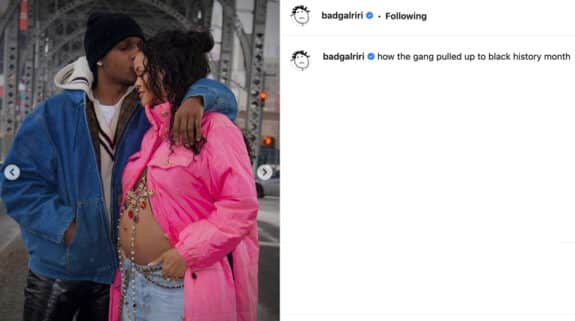 When the new baby arrives they will be the first child for the couple.
{backgrid}