The U.S. Consumer Product Safety Commission and Health Canada, in cooperation with Manhattan Group LLC, today announced a voluntary recall of about 3,400 Twirlla™ Wooden Rattle because the toy's U-shaped parts can break, posing a choking hazard.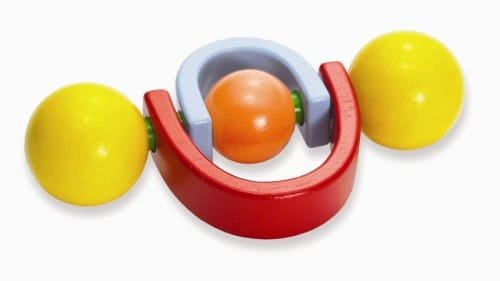 The painted wood rattle is approximately 6 inches long and has a yellow ball at each end, two U-shaped pieces (red and pale blue) and an orange bead in the center with a green center post connecting all pieces. The moving parts make noise when they come together.
Consumers should take the rattles away from children immediately and return them to the store where purchased to receive a full refund.
For additional information, contact Manhattan Group at (800) 541-1345 between 8 a.m. and 5 p.m. CT Monday through Friday or visit the firm's website at www.manhattantoy.com