Amy Adams took some time out from her busy career and spent the afternoon shopping with her partner Darren LeGallo and daughter Aviana on Tuesday.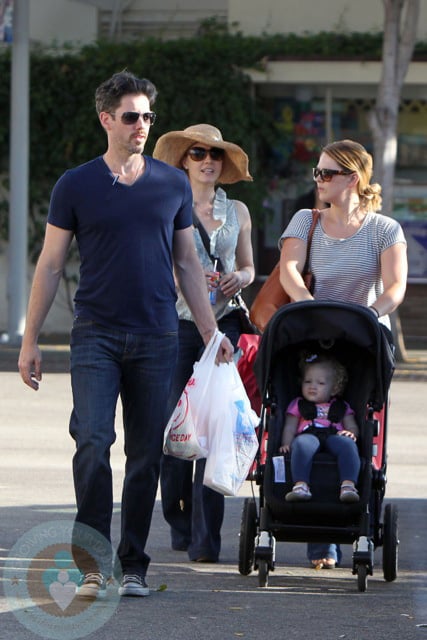 Expect to see a lot of Amy on the big screen next year!  The actress has been very busy this Summer filming 3 movies including her latest project Man of Steel, which films in Illinois.
On top of the Superman film, Amy will also help save the Muppets and co star with Philip Seymour Hoffman and Joaquin Phoenix in P.T. Anderson's religious cult drama 'The Master'.
While dressed in a pink T and some leggings, Aviana stayed comfy in her all black bugaboo cameleon stroller.
---
Related Articles:
{SPLASH}
---
[ad]