The Baby Bjorn has held the crown for some time as #1 baby carrier. Some companies have tried to duplicate the simplicity and stylish look of the Bjorn, but have not had success in reducing the carrier's popularity.
The Red Castle Sport could possibly become the next "must have" baby carrier. Not only does it have a good range of colours, but this carrier caters to your babies changing preferences.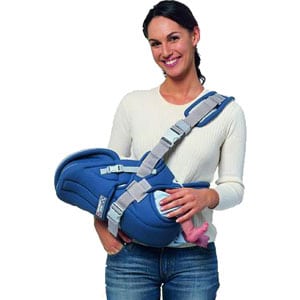 Unlike it's competition, the 'sport' has 3 carrying positions and a privacy hood for breast feeding.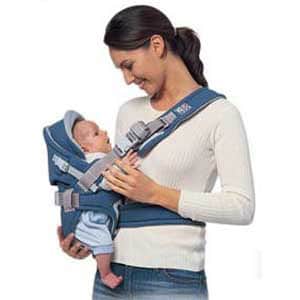 The Red Castle Sport Baby Carrier a one-of-a-kind kid carrier that easily adapts to your movements, providing multiple positioning possibilities so you can carry your baby in comfort. Thanks to this baby carrier's unique sliding pouch and adjustable straps, you can carry your little one in positions ranging from in the middle to off-center or on your hip. One of the best features of the Red Castle Sport Baby Carrier is that you can safely reposition the unique 'seat' without having to remove your child.
The secure buckle fastenings of the Red Castle Sport add a measure of safety, as does the hip carrying position because your view isn't obstructed. The Sport Baby Carrier also has one of the highest weight limits for a front position child carrier. It is capable of holding infants and growing babies up to 26.5 lbs.
Red Castle's Sport Baby Carrier is comfortable for parents and children alike. The headrest is adjustable and detachable, and the mesh lining helps keep you and baby cool on those warm days. The waist size adjusts from 25 to 50", accommodating everyone from slim mothers to hefty fathers.
Available at childcarriers.com for $119 U.S.