If you are expecting and looking for a playard for your baby Joovy's Room Nursery Center offers parents the convenience of having everything they need at their finger tips.
Complete with a changer, infant bassinet and diaper station, the Room has it all for new parents.
Full Video review below:
While this playard is completely portable, I like it best as a second sleeping space.
Once setup it can be used in your bedroom or living room and gives you options to keep diapers, cream, a change of clothes, and toys close by.
On the top Joovy has added a change table with belt(max weight 25lbs) for easy changes. This pops on to the side of the frame but can be pivoted out of the way during nap time.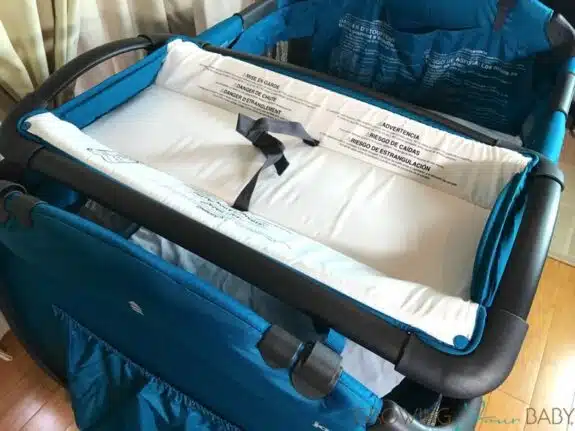 For babies under 15lbs parents can use the included bassinet to keep them close and safe. This section installs quickly and can be used with the pad and sheet.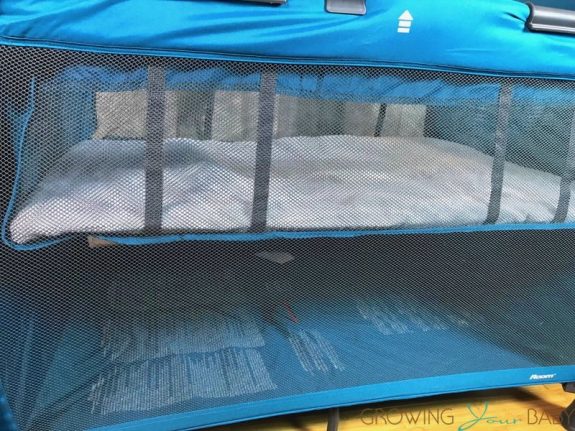 As you child grows the bassinet can be stored away and you can place them directly on the bottom of the playard. This is perfect for kids from +/- 3 months to 3 years or until they reach 37″ or try to climb out.
One of the things I love about Joovy is the extras. The Room comes with a soft sheet that is waterproof. Genius because I have yet to meet a baby who hasn't destroyed something with a blow out or projectile vomit. At least in this case they will only stain the sheet and it won't soak through to the pad. Additional sheets are available for purchase as well.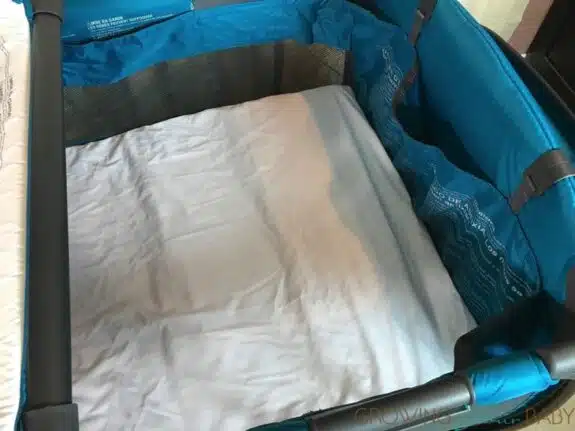 Opening and closing the Room nursery center is easy once you get the hang of it. The key is to remember that the center piece must be up during the process. If it's not up the sides will not collapse. This is a great safety feature and offers a bit of piece of mind for parents who are concerned a motivated child may be able to lower one of the sides.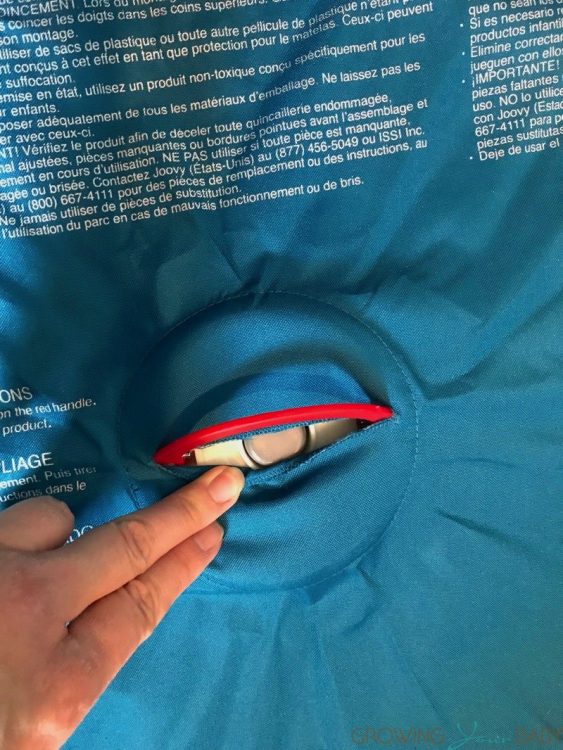 Once collapsed, the playard is quite compact and can be packaged away easily with the mattress wrapped around it.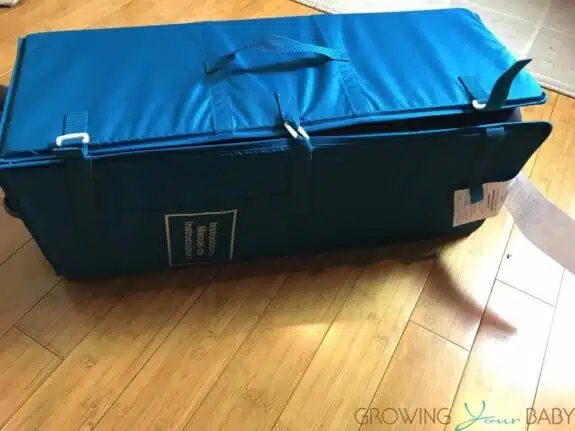 The bassinet, diaper caddy and change table are able to be broken down and stored in the included travel bag as well.
I like that Joovy has divided the bag in two spaces so there is no confusion as to which side each piece fits into.
After everything is packaged up, the bag can be carried duffle style and transported anywhere.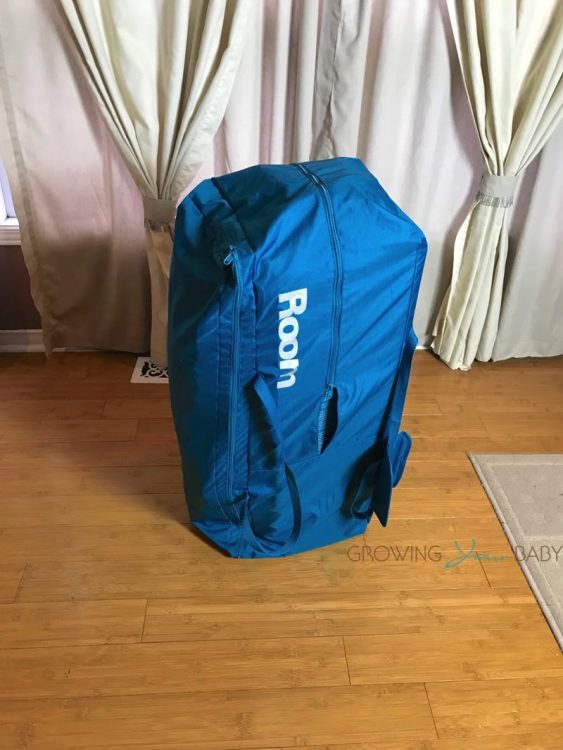 Retailing for $199, the 2017 Joovy Room Nursery Center Playard is a great option for parents looking for a featured filled option that doesn't break the bank!
*Thank you to Joovy for sending us the Playard for review*