Rosie Huntington-Whiteley was photographed enjoying a park playdate with her son Jack on April 16th, 2019.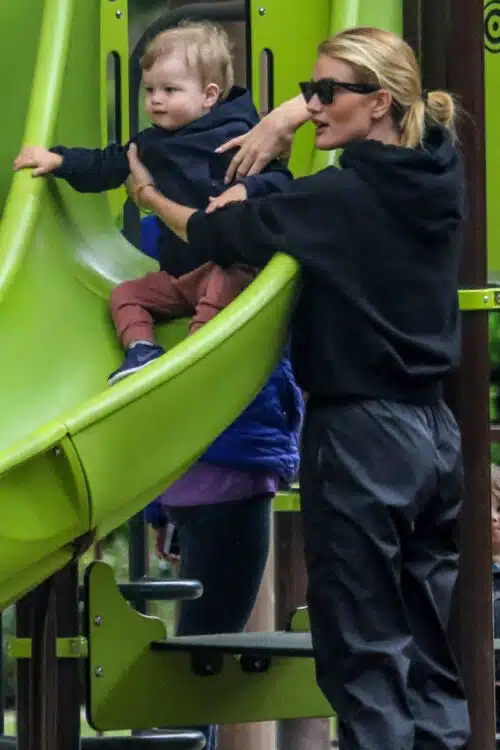 The English model and a friend enjoyed the playground rides with Jack, who loved riding the swings with his mom.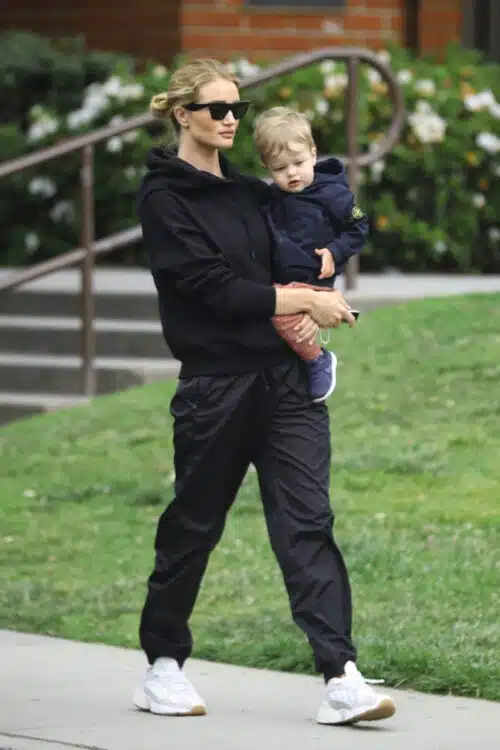 Last year Rosie revealed her favorite part of being a parent is simply the love, and noted how priorities change after welcoming a baby.
"The best part about being a mom is just the love," she gushed. "It's just so beyond overwhelming, all the emotions, but at the end of the day, family just becomes the most important thing and it means everything."
When asked if she had any advice to others adjusting to parenthood, she admitted she doesn't feel qualified to be dishing out tips just yet.
"I am, like, 13 months in — I am not in the position to give any mom any tips," she said. "Take it easy on yourself. That's what I'm trying to learn."
{BACKGRID}