01
Nov
2008
by
Lisa Arneill
+
in
Celebrity Kids
,
Russell Crowe
---
Russell Crowe totes his two boys Charlie and Tennyson our for Halloween in Australia.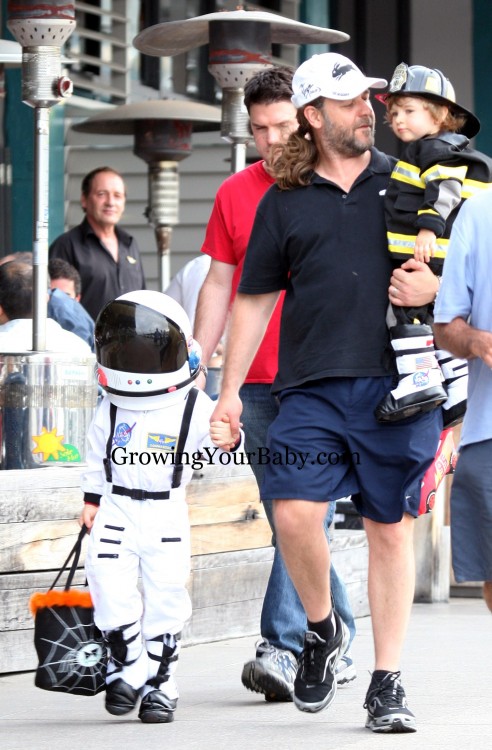 The two boys look absolutely adorable in costumes from our favorite dress up company Aeromax.
Charlie wears the same costume my son wore last night, the spaceman outfit and Tennyson is an adorable Fireman.
INFphoto.com
---