Sarah Jessica Parker and a nanny were spotted out yesterday afternoon pushing the actress' twin daughters, Loretta and Tabitha around Soho.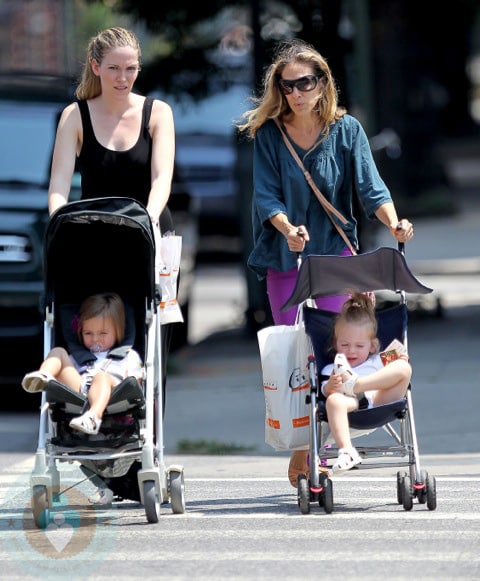 During a recent interview with Vogue Sarah said her life was "like a ship avoiding icebergs"
"The internal lists, the children's doctor's appointments, the letters to write, the school projects. . . ." At night she lies in bed and does what she calls every mom's "strategic planning" for the day ahead: "What you have to do and how to get the kids from A to B, and whatever is required of you at your work. And maybe you can toss in friendships that need to be attended to. . . . The thing that's most surprising to me is how much we do in a day."
And while she could easily use an around-the-clock staff to help manage her family while she is filming or doing press tours, the actress says they have 'a pretty simple setup.'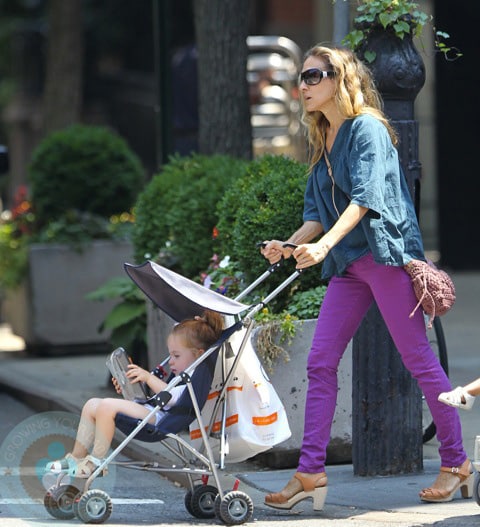 The family has a nanny(pictured) for their toddler twins, Loretta and Tabitha, and someone else to help with the logistics of eight-year-old James Wilkie's schedule.
"We don't have any live-in help. We're pretty hands-on parents. That's something that's important to both of us, and we don't shirk it, because what's the point in having a family if you're not going to really participate in it, you know?"
Sarah is often spotted around her neighborhood at the park with her kids or walking James Wilkie to school.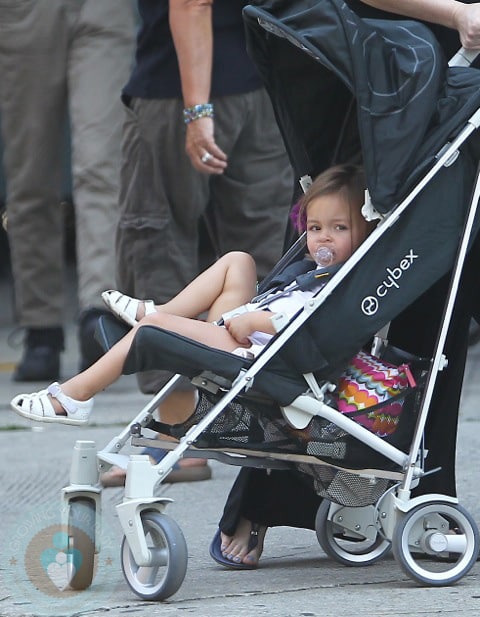 The nanny pushes Tabitha in a Cybex Callisto, while Sarah uses a smaller travel stroller for Loretta.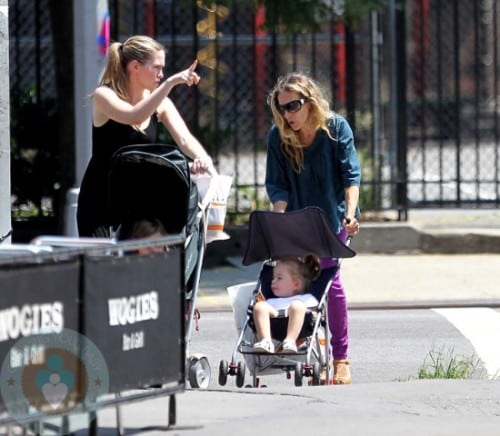 ---
Related Articles:
{INFphoto.com & WENN}