It's been said several times that early intervention is key in helping children with autism reach their fullest potential. Truer words have never been said, but there's just one problem: early detection is still lacking.
Even though autism is on the rise, with somewhere around 1 in 68 children now on the spectrum, most aren't diagnosed until about age four. The crux of the situation is that genetic variations responsible for autism are triggered during prenatal development, and brain growth is most rapid from birth to age three. Essentially, this means we're missing out on some serious intervention opportunities. Researchers from Sick Kids Hospital hope to change that with their genetic detection formula.
All of us have genetic variations (otherwise known as mutations). They are what make us unique individuals. But they are also the cause of certain disorders and defects, like autism. Unfortunately, the specific mutations for autism have been difficult to distinguish. This is partly due to the fact that so many different genetic sequences can be affected.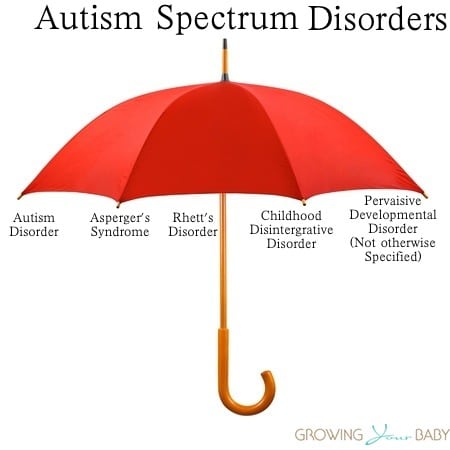 Currently, there are about 100 genes used in autism testing, but we don't know which symptoms are associated with each gene. To make things even more complicated, not all mutations in a genetic sequence will lead to autism. For example, a mutation in one area of the gene SHANK3 – a gene frequently analyzed in autism testing – will lead to the development of autism. But if the mutation is found in a different area of that very same gene, autism will not develop.
"That's the big enigma in the field," Dr. Stephen Scherer, senior scientist at Sick Kids Hospital and lead author of the Nature Genetics published study, told The Globe and Mail.
Sick Kids Hospital researchers hoped to create a better testing system. To do so, they looked at all the available genetic data on autism – genomes on 3,000 families from North America and Europe.
"We didn't look at the gene as an entire unit," Scherer said. Instead, they focused on patterns in known autism risk genes and their exons, the protein-coding parts of the genes themselves.

"It's those segments of the genes that are turned on very early in brain development and are very highly evolutionarily conserved – those are almost always found to be involved in autism," Scherer said.
Their approach paid off, and now they hope to develop a tool for autism testing, one that will hopefully improve the detection time and early intervention efforts very soon.
"We've stumbled up on the core group of genes that is necessary for human cognition," Scherer said. "We're going to try to develop this into a tool that clinicians can use – and that will happen in the next year."
Buzz is already building over this tool. In fact, Lineagen, a research-based genetic diagnostic company based in Salt Lake City, has already expressed interest in the diagnostic tool.
"We are very interested in talking to Sick Kids and Dr. Scherer about incorporating his findings into our current diagnostic testing," Lineagen president, Michael Paul, told The Globe and Mail.
And Autism Speaks expressed their hope that this tool can also be used to help develop medications for core autism symptoms like repetitive behavior and social difficulties (which currently do not exist).
"[Dr. Scherer is] one of the pre-eminent researchers in the autism genetics field," Dr. Robert Ring, chief science officer at Autism Speaks told The Globe and Mail. "The good news for families here is the activity in this area [drug development] is growing every day."
Related Articles:
---