Selma Blair and her son Arthur were photographed enjoying a nice afternoon at the park on Thursday.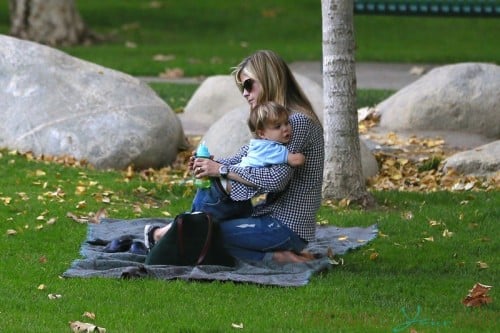 Now that the actress has wrapped filming on her new film Sex, Death and Bowling, she can regain her status as park mom!
And that she did! Selma navigated the climber with Arthur and also gave the slide a go.
Afterwards, Arthur stripped down to his cloth diaper before the pair headed home. He looks like Mowgli from the Jungle Book just standing there with his underwear and necklace on. So cute!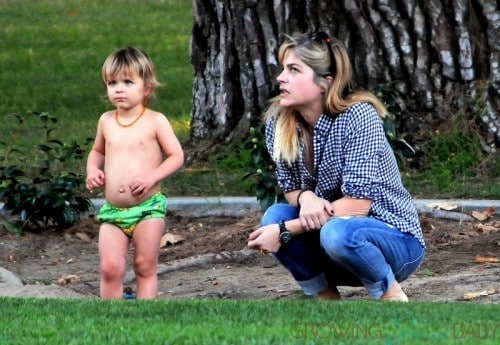 {PACIFIC COAST NEWS}
---
[ad]