Simon Cowell and his wife Lauren Silverman were spotted on jetski's with their son Eric in St. Peter Parish, Barbados on July 19th, 2021.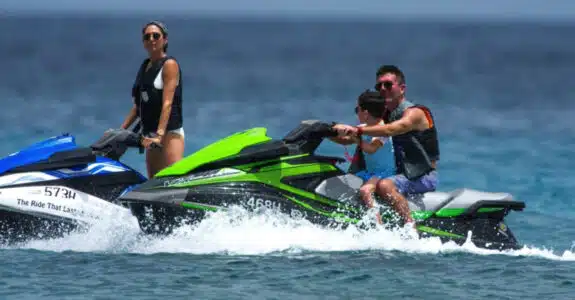 The music mogul rode with his son while Lauren had her own jetski.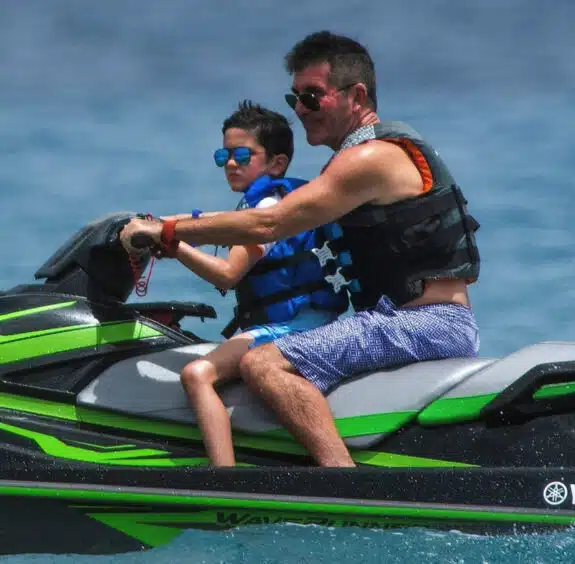 The family appears to be staying on a yacht just off the coast of the island. This is a shift for the couple who normally stay at the luxe Sandy Lane resort.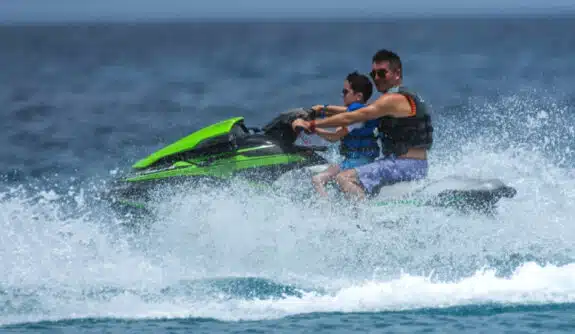 Simon will be back to work soon when America's Got Talent returns to NBC on Tuesday, August 10, 2021, at 8 p.m following the Olympics.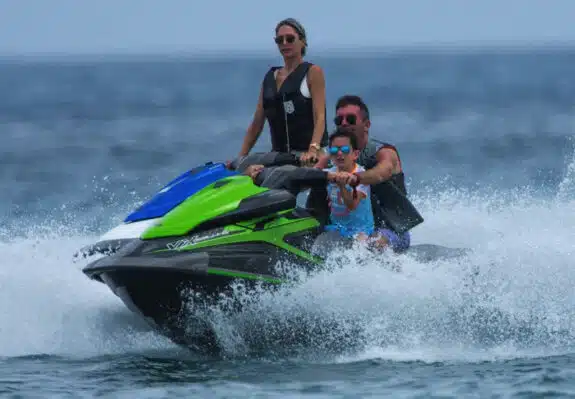 Until then the Cowells will enjoy the sun and surf in the Caribbean!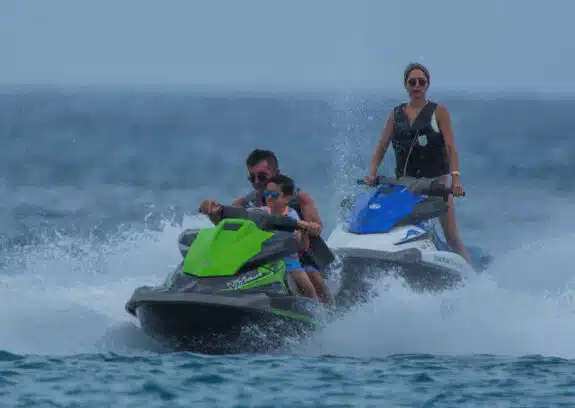 {BACKGRID}