Actress Selma Blair spent her afternoon at the Dancing Shiva Yoga and Ayurveda studio in Los Angeles with her adorable son Arthur.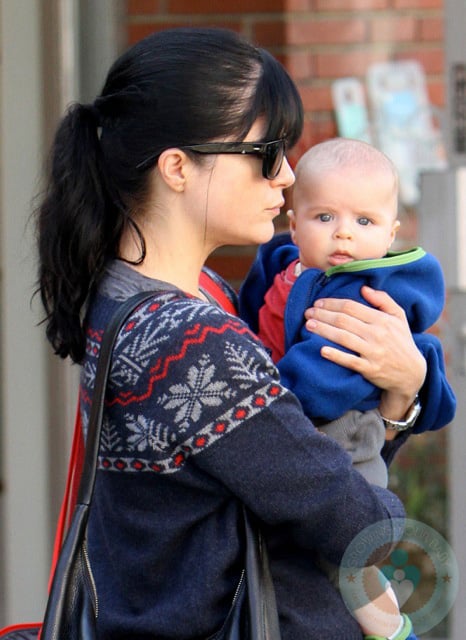 Because she is often in the public eye Selma recently spoke about how she feels about the paparazzi.
"If I were terribly rich and famous, I would say it comes with the territory. But I'm just a regular actor trying to get a job.  You're [perceived as] an ass if you complain about it."
Instead, the actress believes that the photos sometimes capture great family moments.
"One day they will provide a scrapbook for me and that's how I want to look at it," she says. "Like, 'Look, there's a picture of me and daddy [Jason Bleick]. There's me and baby.'"
---
Related Articles:
{FAME}
---
[ad]