With PAW Patrol: The Movie set to hit the big screen August 20, 2021, Spin Master has released the movie-themed collection of toys kids will undoubtedly be asking for very soon!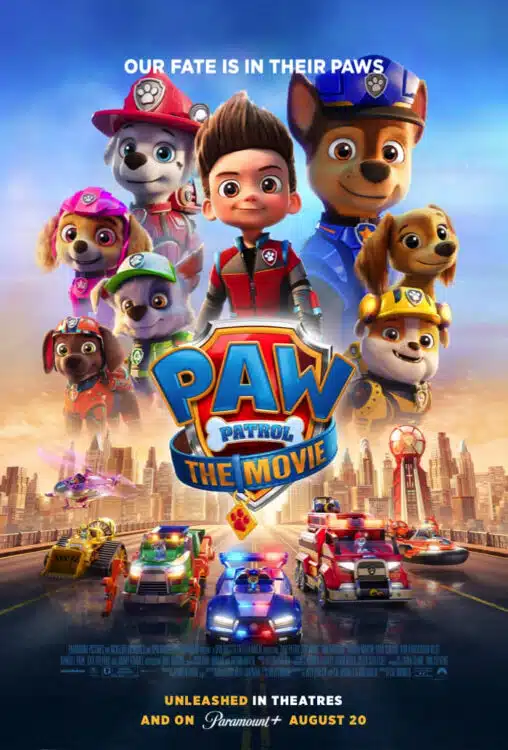 The toy designers collaborated with the Spin Master Entertainment team to ensure that the epic PAW Patrol: The Movie toy line is a true reflection of the cinematic experience.
The PAW Patrol movie toy collection features stylized character uniforms, upgraded grills, and rims on the vehicles as well as overall enhancements to the vehicles' silhouettes. The unique mechanisms and transformations that play out on screen are reflected in the toys, including the Ultimate City Tower™, the biggest tower to date, made to match the biggest adventure the pups have ever gone on.
The PAW Patrol movie toy collection will hit major retailers on August 1, 2021. The collection includes over thirty products in the categories of vehicles, playsets, figures and plush. Highlights include:
PAW Patrol Movie Ultimate City Tower™ – This 3-foot-tall playset – the tallest PAW Patrol tower yet – brings the pups' Adventure City headquarters from the big screen to life. Jam-packed with amazing features including a transformation light-up rescue ramp, command center, vehicle lift, and launcher, pup elevator, suit-up station, and pup storage cubbies. Comes with Chase's Cruiser, a clip-on backpack, and all six pups. Age: 3+ SRP: $159.99 (USD) $199.99 (CAN)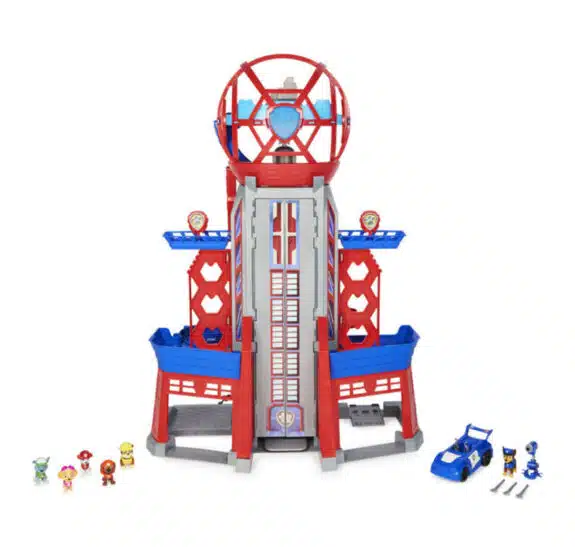 PAW Patrol Movie Chase's Transforming City Cruiser™ – Chase's all-new vehicle is straight from the movie for even bigger rescues. This two-in-one vehicle features armor-up transformation, a vehicle launcher, disc projectiles, awesome lights, and sounds, and a Chase pup figure. Age: 3+ SRP: $41.99 (USD) $44.99 (CAD)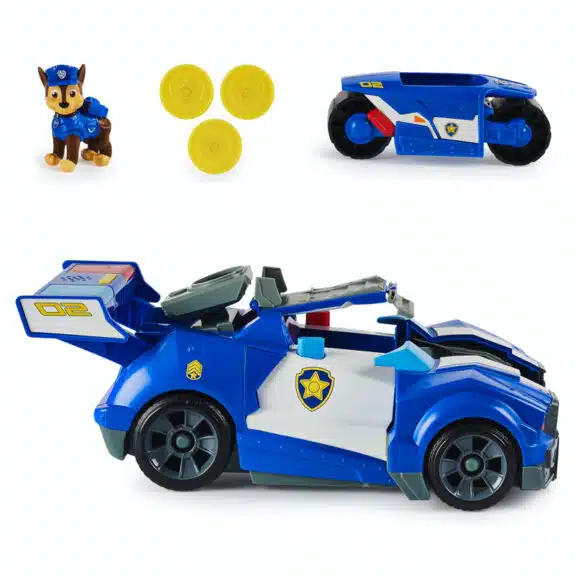 PAW Patrol Movie Marshall's Transforming City Fire Truck™ – Marshall's all-new fire truck is suited for the city streets, with two modes of transformation and exciting lights and sounds for added fun. Features the tallest ladder, rescue slide, and net, and a water cannon with projectiles. Also includes a Marshall pup figure. Age: 3+ SRP: $54.99 (USD) $64.99 (CAD)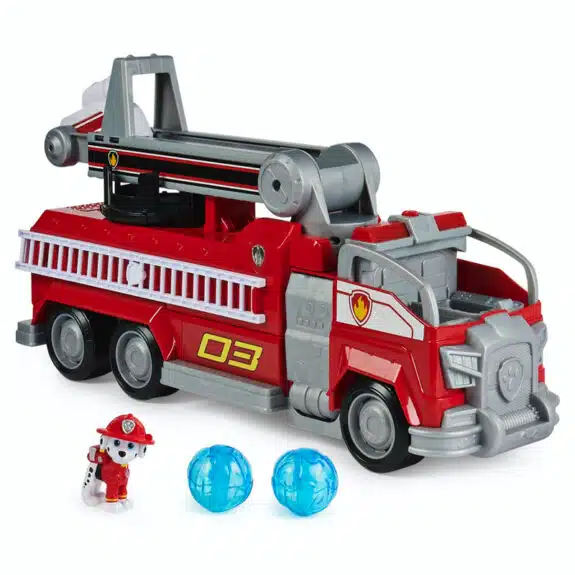 PAW Patrol Movie True Metal Total City Rescue Set™ – Just like the cityscape seen in the movie, this storytelling, and action playset features the film's iconic city locations. Includes an exclusive True Metal die-cast vehicle. The fun never stops – play out over five different action outcomes over and over again. Age: 3+ SRP: $41.99 (USD) $49.99 (CAD)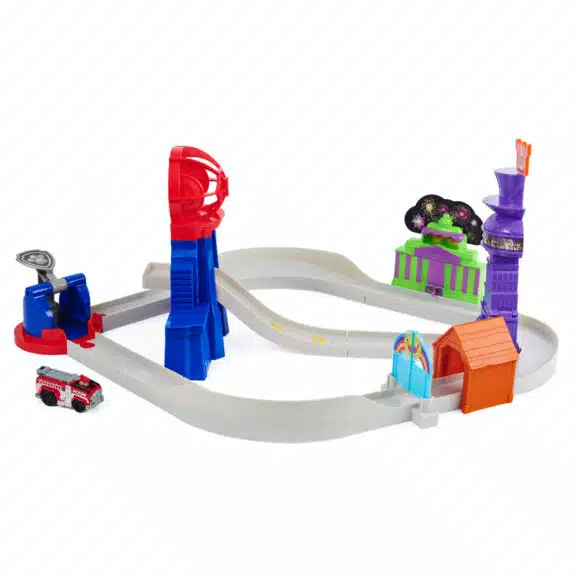 PAW Patrol Movie Theme Vehicles – Straight from the big screen, these movie-themed PAW Patrol vehicles transform with a unique rescue tool reveals. Each transformation is unique to each pup and features their job in the movie. Collect all six pups. Age: 3+ SRP: $14.99 (USD) $19.99 (CAD)