Troy Dickerson found out on June 28th how good he can be at multitasking. When his pregnant wife Kristin went into labor middle of the night Troy not only drove her to the hospital at 95 mph, but he also managed to shoot a 10-minute video. And to add to the adventure, their baby boy was born right outside the hospital, with father Troy safely catching him as he came out!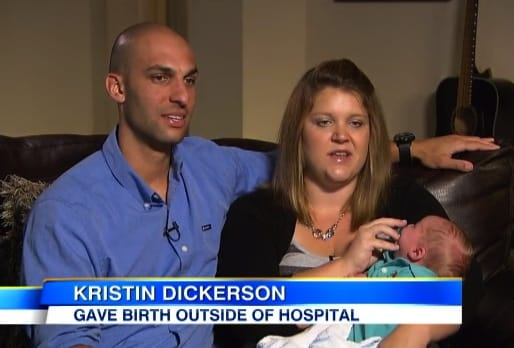 The family from Rosenberg, Texas was at home when Kristin, who was 2 weeks overdue, felt her labor pains at around 1.00 am. Troy immediately took their car out to rush to the hospital but not before firing up his GoPro to a video of the experience.
The video shows the two speeding on the highway at about 95 mph while Kristin keeps shouting in pain.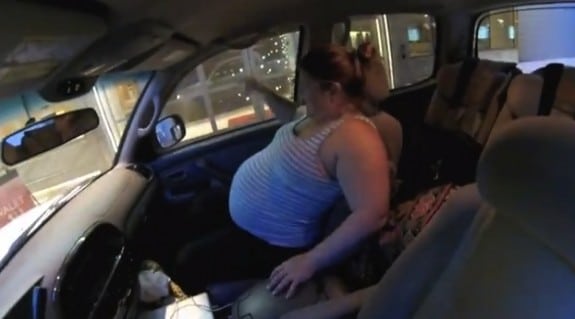 "I can't make it! I can't make it," Kristin says between screams, "We need to stop." but the husband drove on, trying to calm his wife, assuring her that he would deliver the baby if necessary.
At the hospital doors, while Troy calmly called the valet to help, and shot the video, Kristin knew she would not make it inside.
The two men and other hospital staff tried to coax Kristin to sit in the wheelchair but the baby was already on his way.
The super dad instantly turned into an expert medic calmly talking to his wife while helping her deliver the baby.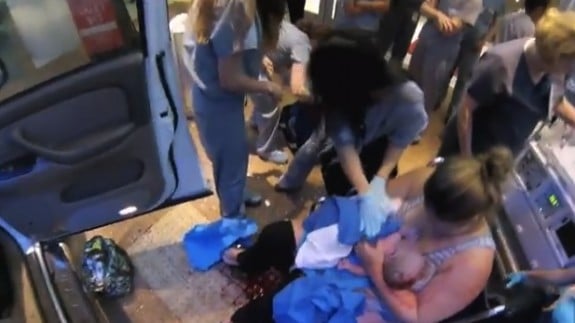 Baby Truett was born at 2.10 am right in his father's arms. By that time a team of 10 nurses also arrived to help the family. With the video still running, Troy cut the umbilical cord quite ceremoniously in front of the staff and at the hospital doors.
Coincidentally, Kristin works as a childbirth educator at Texas Children's Hospital, and she was scheduled for an induced birth the very next day.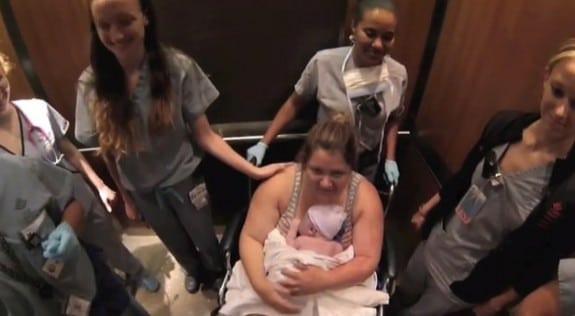 She thought she might have to give birth at the side of the road, and insisted that they go to a nearby hospital, but her husband assured that they will make it in time to the hospital and they were just 15 minutes away.
"I'm thrilled to have the footage," Kristin said. "I'm more hesitant to send it to people, because it's such an intimate moment for us, but as a birth educator, it's really cool to let people see that our bodies know what to do."
Kristin also adds that Troy had filmed the birth of their older children, Turner, 4, and Tillman, 2. He also loves to use his GoPro while biking and surfing so it seemed like second nature when he strapped the camera to his head for the birth of their third child.