I remember when I was a kid there was a girl down the street who had a play kitchen that was the envy of all us girls. It had a fridge, stove, sink and cupboards – much better than the small ones you could buy at the store.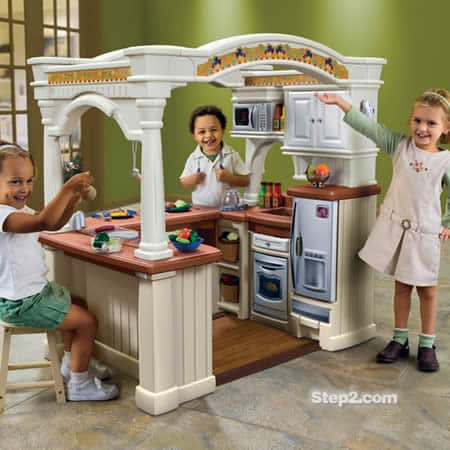 Step 2 has come up with a "Walk-in Grand Kitchen" for kids aged 2 and up. This thing has everything even all your dishes and groceries. Your kids will be the talk of the town!!
A culinary playground of epic proportions, the Grand Walk-In Kitchen provides an immersive play experience that is second to none in features or accessories.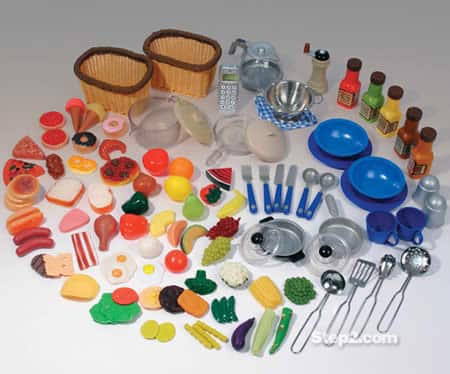 Attached dining area with wood stool
3 electronic features: microwave, stovetop, and phone
"Oak hardwood" foam flooring provides realism and comfort
Over six feet of "granite" countertops provide space for cooking and dining
Large sink with swivel faucet and push button
"Stainless steel" appliances enhance play and provide extra storage space
Cabinets and drawer feature authentic hardware handles
Huge 103 piece accessory set!
Durable poly construction wipes clean easily and lasts for years
Available exclusively at Step2.com!
'Inside' Dimensions: 23″ x 25″
Requires 4 AA and 2 AAA batteries (not included)
Adult Assembly Required
Priced from 250.00 U.S
---