Step2® is proud to celebrate the company's 20th anniversary this year and introduce the latest in their line of fun, durable toys. The 2011 collection includes a new look for the family favorite Push Around Buggy to celebrate the toy's 10th anniversary, an updated take on pretend play with the Cozy KitchenTM and dining room sets, plus the pint-sized play systems – from laundry to grilling to baking – giving little ones even more ways to expand their imaginations with role modeling.
Earlier this week I toured Step2's showroom to see the new collection.  As always, there are lots of play options be introduced this year.  Here are some of my favorites!  Note that all of these are prototypes so the colors may be a little different when they are released.
Outdoor Picnic Table Kitchen combo(which I LOVE):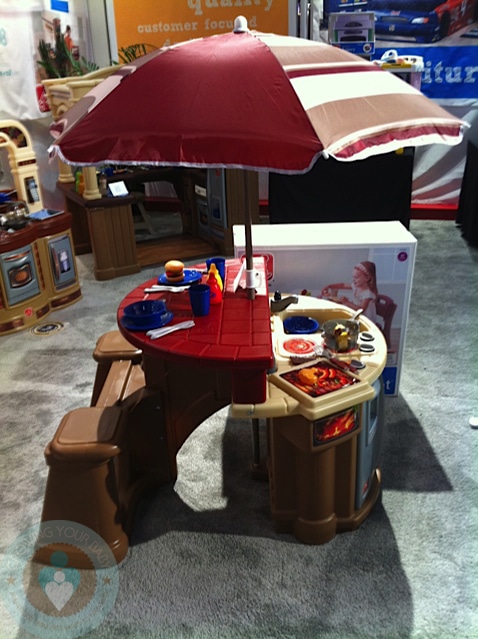 Push Around Taxi & Buggy – New for Spring Step2 will introduce a Push Around Taxi and an updated Push A Round Buggy. These adult steered (with push handle) coupes will entertain for hours. The Taxi adds a steering wheel with honking horn, a mounted cup holder and realistic grill, to provide an authentic driving experience.
This compact version of Step2's famous kitchens is perfect for families who are short on space. While staying modern with "granite counter tops," the Cutie Kitchen also has an oven, refrigerator and sink with movable faucet. This kitchen also includes lots of valuable storage for playtime accessories, multiple storage cabinets with authentic handle hardware, as well as special frying pan and boiling pot with lid, which activate electronic frying and boiling water sounds in the stove's front burner.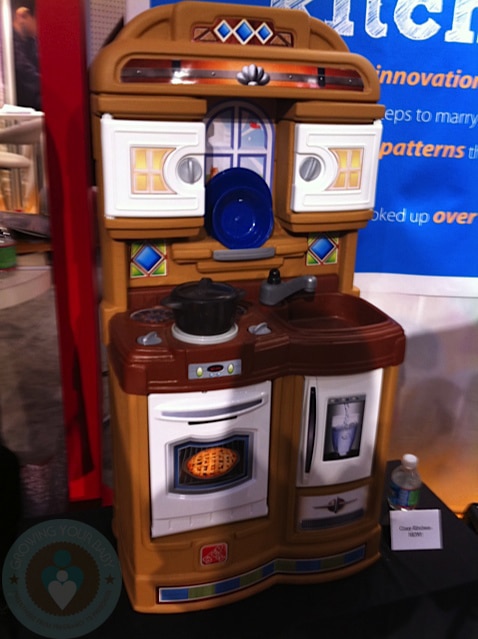 Sketch & Build Storage Building Table™ This multi-purpose table for arts, crafts, building and more is great for a budding artist or engineer. It features a large workspace for creative projects, and includes tons for storage with four cups and two removable trays to organize small pieces and molded-in storage areas and revolving instruction book holder help with projects. The work surface holds two 10.5″ x 15″ (26.7 x 38 cm) Lego® base plates. Includes 11″ (28 cm) Stool.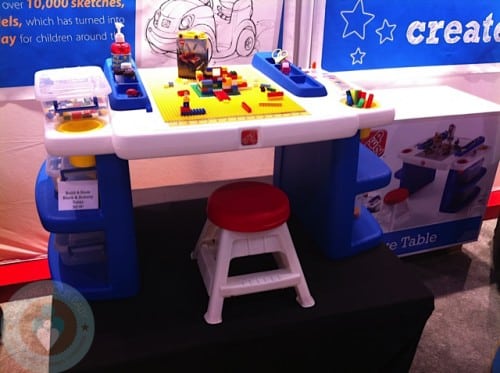 In addition to their full size sets, Step2 will be introducing some smaller play or table top sets.  Look for a bakery, laundry set complete with an ironing board, clicking knobs, and an iron with electronic sounds, a Grill Set that features a removable grate, working door, realistic decals, electronic grilling sounds and a 20-piece accessory set and a work bench.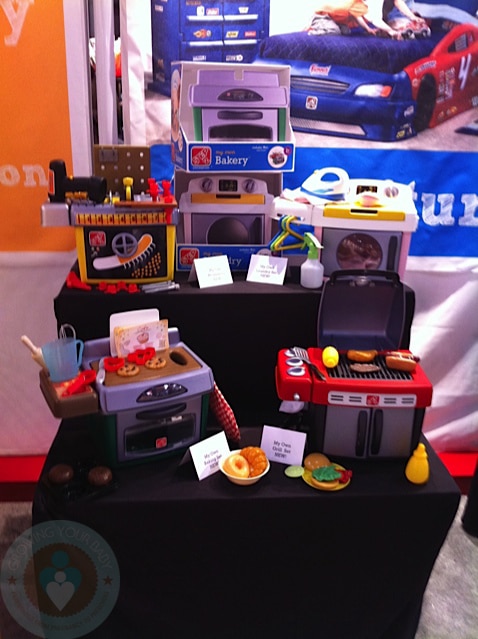 Create & Play Cottage. This amazing new indoor art-focused playhouse with lots of activities and storage. Little teachers will love the schoolhouse look and feel with an angled "roof" and integrated easel. Rooftop has recessed pockets for storage for books, tablets, art supplies, crafts, etc. Window opening has activity table surface for additional play.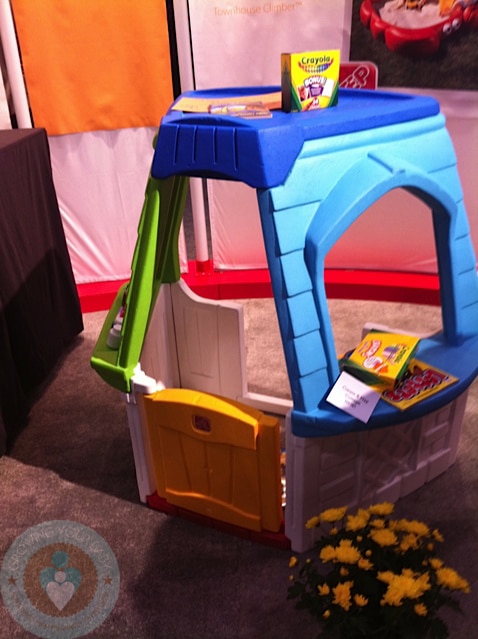 Step2 Trailer with trailer: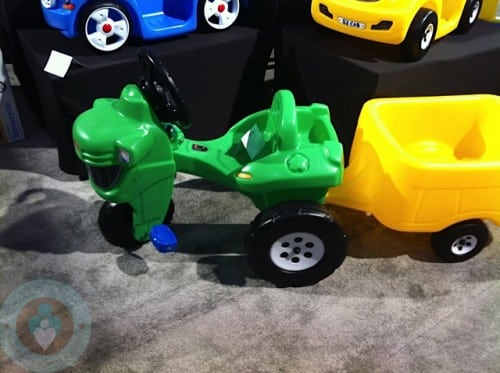 Related Articles:
---
[ad]