A dream birth on a beautiful beach has turned into a nightmare for a British couple stranded on the coast of Grenada. Iuliia Gurzhii, 38, and her husband Clive, 51, traveled 4,000 miles from Greater Manchester to Rodney Bay in St Lucia. They were hoping for a natural birth experience by the sea. Unfortunately, baby Louisa had other plans and arrived on April 23 on a boat at sea.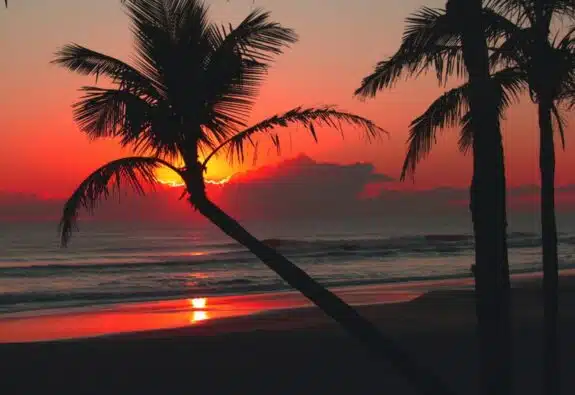 Since then, the couple has been caught in a bureaucratic nightmare. They have been unable to register the birth, obtain a passport for their baby, or return home to their eight-year-old daughter Elizabeth in the UK who cannot join them due to passport renewal complications.
First, they were told that they couldn't register the birth because the baby was over 24 hours old. Then, they were asked for proof of the baby's parentage and the birth location. To make matters worse, they were told they needed a DNA test because the couple had no proof of where Louisa was born, which they are still waiting for the results of.
Clive said, "We headed over to the registry office and filled in the forms for a birth certificate. We waited for a couple of weeks and the registry office came back and said they couldn't do anything as the baby wasn't born in the hospital and nobody witnessed the birth."
The couple feels abandoned and trapped in a foreign country. With dwindling finances and diminishing food supplies, they are running out of options. The UK High Commission has offered little assistance, leaving the couple feeling desperate and forgotten.
They initially made their journey in March when Iuliia was 35 weeks pregnant. Baby Louisa arrived safely, but the couple's celebration was short-lived as they faced roadblock after roadblock in their quest to return home.
Their hope now rests on the pending DNA test results, which they hope will finally provide the proof needed to obtain a passport for their baby. Until then, they remain in a state of distress, fear, and uncertainty.
Iuliia, traumatized by the ordeal, struggles to sleep knowing that hurricane season is upon them. Meanwhile, Clive is burdened with mounting debt and the constant phone calls from the Foreign Office, offering little help.
The British family's plea for assistance is met with urgency and a demand for action. They long to be reunited with their daughter and to find their way back home. The situation calls for immediate attention and resolution from the relevant authorities.