Despite warning against the use of codeine in children a new study has found that many emergency room doctors are still using the opioid for pains and cough.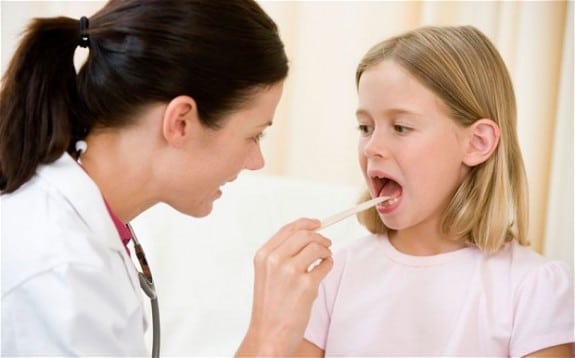 Dr. Sunitha Kaiser the study's lead author from the University of California, San Francisco found that while codeine prescriptions for children in U.S. emergency rooms decreased slightly from 2001 to 2010, between about 559,000 and 877,000 kids were still receiving the drug in that setting each year.
"My colleague and I felt like this was an important question to look at to get a sense of how often it's being used in the U.S. and to heighten awareness of the issue," she said.
Codeine is a kind of drug that has been used in the past to treat children for pain and cough. It breaks down into morphine and changes how the body perceives pain and also reduces the urge to cough.
But the researchers warn that over a dozen reports of children dying from normal doses of codeine have been reported among those so-called ultra-rapid metabolizers. Depending on their ethnicity up to a third of the patients break down the drug much faster in their body than expected, resulting in overdose. As codeine also slows down breathing, it could be harmful.
The research was published in the latest issue of the journal Pediatrics. For the study, the researchers used data representing 189 million ER visits by children and teens between the ages of three and 17 years old between 2001 and 2010.
Over the ten years they found that the proportion of kids who were given a prescription for the opioid decreased from about 4 percent to 3 percent.
"But ultimately when we looked at the actual number of prescriptions that were given during the visits, it was still hundreds of thousands per year," Kaiser said.
Dr. Alan Woolf, who co-wrote a commentary accompanying the new study, added that some people's bodies may not break the drug down enough for it to be effective. It can also be abused.
American Academy of Pediatrics (AAP) and American College of Chest Physicians (ACCP) among other organizations already have recommended against the use of codeine for coughs or upper respiratory infections in children.
The Canadian Ministry of Health and the European Medicines Agency prohibits its use in anyone younger than 12 years old.
The decrease in usage as found by the research team was only in the youngest of patients. Also, they found that the guidelines issued by the AAP and ACCP in 2006 against codeine for coughs and upper respiratory infections were not tied to a decrease in prescriptions.
The team did find that the likelihood of writing codeine prescriptions during ER visits varied by the location of the ER. Non-Hispanic black children were also less likely to receive a prescription than non-Hispanic white kids.
"We don't know the reasons behind those differences," Kaiser said and adds knowing why some doctors prescribe it to some patients and not to others could help reduce the chances of the opioid getting prescribed.
According to Woolf and his colleague in 2011 more than 1.7 million codeine prescriptions were written in the U.S. for use in children 17 years old and younger. He says that parents could easily ask the doctors if an alternative medicine was available other than codeine.
"Far be it from me to contradict their pediatricians and doctors, but at least open the dialogue," he said, adding that doctor education is also important.
He says that doctors could be told about the other side effects of codeine such as allergic reactions and constipation.
"At Boston's Children Hospital, we've taken it off the formulary so you can no longer easily prescribe it," he said.

"We looked at ER prescriptions because it is a really commonplace for kids to be seen for pain, coughs, and colds," Kaiser said. "But it's just as important that we reduce codeine in other settings as well."