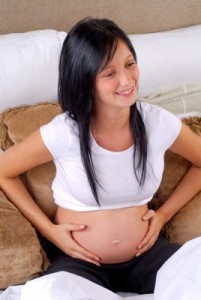 A study conducted by the University College Cork in Ireland recently discovered a link between teen pregnancies and preterm births. In this study, 55,000 pregnancies were reviewed, and the research showed an obvious trend. Not only are teen mothers more likely to give birth before thirty-seven weeks gestation, but one quarter of them will give birth again before they turn twenty years of age.
Unfortunately, teen moms that give birth to a second child while still in their teens are 93 percent more likely than an adult mother to have a premature baby. Researches say this link is due to the biological immaturity of teenage mothers.
These findings back up an early study conducted in North West England, which also confirmed that teen mothers have a much higher risk of preterm birth. Dr. Khashan, who headed the research in England blames the problem on social welfare concerns when he stated, " It is also possible that the increased risk of poor pregnancy outcome in the second teenage pregnancy is related to numerous complicating factors such as greater social deprivation and less prenatal care."
Becoming a teen mother is a challenging situation for any child to experience, and it would seem obvious that they would take greater precautions after the first birth. Unfortunately, as these studies show, there is a lack of education and support involved in these young women's lives that could help prevent them from the possibility of being a teen mother to a premature child.
Preemies can suffer a wide range of problems that extend long past the birth, including behavioral and developmental problems that they may struggle with for life. Few young mothers are emotionally or financially able to handle the challenges that come with a premature infant. Properly educating all young women of the risks and problems that can occur from teen pregnancy should be the primary concern. – Jill, Staff Writer
---
[ad]