One of the biggest criteria for most parents, when they are looking for a video monitor for their baby, is usability.  A good quality picture that is easy to setup and move around the house during naptime or playtime – is a must.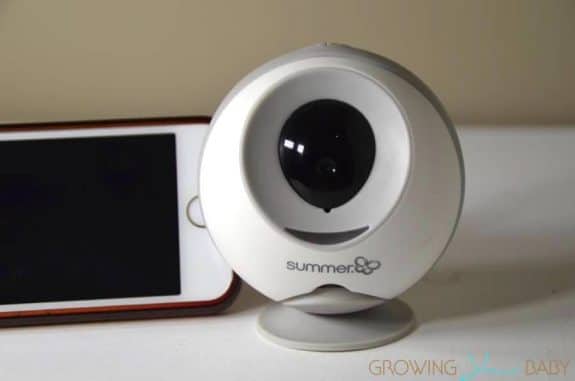 The first on-the-go baby monitor, Summer Infant's LIV baby Camera uses a Peer-to-peer WiFi connection where the internet is not required.
Compatible with iOS and Android digital devices this camera offers HD video, with automatic black and white night vision to parents who want to keep any eye on their child around the clock.
Out of the box all parents need to do is charge the camera and download the app.  The camera connects to your phone through your WIFI settings.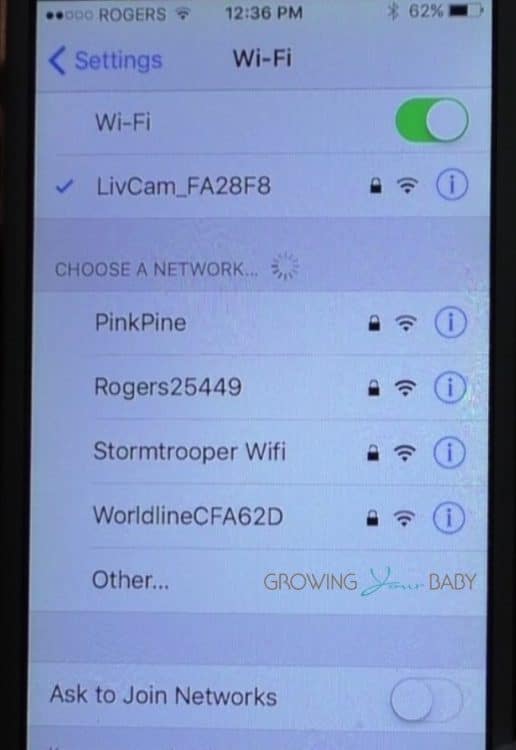 The password is located under the mount on the camera, and in just seconds it is transmitting live video to your phone.
Incredibly portable, this round camera can be mounted to a table with the built-in suction cup, height adjustable arm, and wrap-around strap feature.  If you are heading out for a few hours and just need the camera to watch your child during naptime, you don't need to bring the cord with you.  After fully charging it, the Liv Cam should work for about 4 hours.
The quality of the video is good for a $90 camera. Summer Infant sells full sized video monitors that offer incredible video quality, but they are also upwards of $200. The big draw here is the portability and usability.  Once you set it up to your phone's network, the re-connection time is minimal each time.
You can video what your child is doing an even snap quick photos from your phone as well.
We all have our phones with us when we go out so it makes sense that our monitors are able to connect to our smart devices to reduce the amount of gear we have to haul around.
For more information, please visit Summer Infant's Site.
---
[ad]