Just seven months after giving birth to her daughter Maxwell, it was revealed today that Jessica Simpson is pregnant again!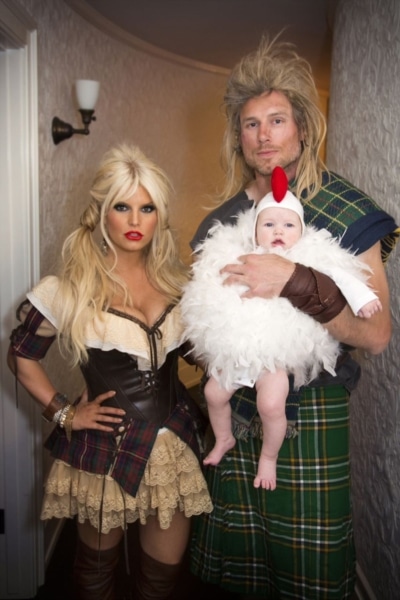 "It definitely wasn't planned. But yes, Jessica is pregnant again," a source told to US Magazine.
The new baby will be second child for the couple, who is engaged but not married. If the news is true, it would definitely put a bit of a wrench in Jessica's Weight Watchers plans. She would, however, be able to personally model her new maternity collection for Motherhood Maternity!
Last Wednesday the singer tweeted a very appropriate quote.
'Eventually all things fall into place. Until then, laugh at the confusion, live for the moments, and know everything happens for a reason.'
Yes, they do! Congratulations to the Jessica and Eric.
---
[ad]