It's a legal and emotional drama that has gripped South Africa, and now a judge has ruled. A pair of 5-year-old children – known only as "Girl M" and "Boy Z" – will stay with the families who have raised them since birth and not be returned to their biological parents. The court ruling says that the children now live with their "psychological" parent and will be considered to have been adopted by the parent that brought them up.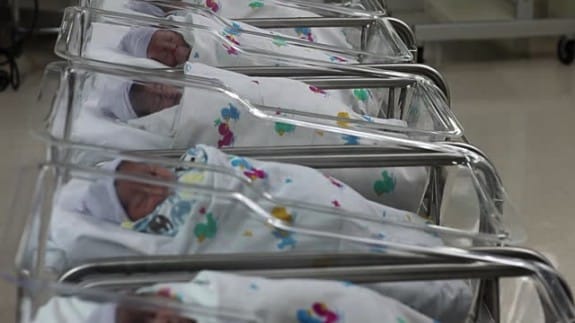 For more than three years the parents of these children, born on the same August 2010 day at Tambo Memorial Hospital in Johannesburg, had no idea that they were raising someone else's child.
The babies were swapped at birth, and the switch was only discovered because 18 months ago one of the mothers sued her boyfriend for maintenance arrears. To settle that dispute after the man denied fathering the child, DNA tests were ordered. That's when it was discovered that neither the man in question or the woman asking for financial support was a biological parent of the child.
It's unclear how the children were mixed up at the Johannesburg hospital, particularly since the babies are of different sexes. Local reports have suggested that a nurse switched the infant's name tags. It remains a mystery that might never be solved, and the families will likely never know if the switch was accidental or intentional.
One of the mothers reportedly wanted her biological child returned, but was persuaded to accept the ruling of the court so long as she had access to the child. And one of the fathers had his own concerns because of cultural problems involved in raising a son from a different clan. That father is Zulu while the other family is Pedi. A South African legal expert came up with a solution to ease those fears.
Professor Thandabantu Nhlapo suggested performing certain rituals that would "make things right with the ancestors." He identified to the court three such rituals for the situation: naming the child, introducing the child to the ancestors, and fortifying the child against illness.
In the end, there were no winners or losers in this case. Deputy Judge President Aubrey Ledwaba said that the decision came down to what would best benefit the children.
None of the adults involved is fighting the decision. Having brought these children home from the hospital as babies and loved them for the past five years, switching back would have been as traumatic for the parents as it would be for the children. Now these families will try to go on, continuing to raise the child they love – and assumed was theirs – while watching from a distance as their biological child grows up.
---
[ad]