With more than 50 bombs landing on some neighbourhoods in Syria every day, the Syrian Civil Defence team, popularly called the White Helmets, have been risking their lives to help anyone in need.
The team of volunteers tear through the rubble and have saved more than 60,000 lives over the last 5 years.  That number increased on Friday when one of the team members pulled a baby from debris of a five-storey building.
On the video, the rescuer could be seen weeping as he held the baby in his arms.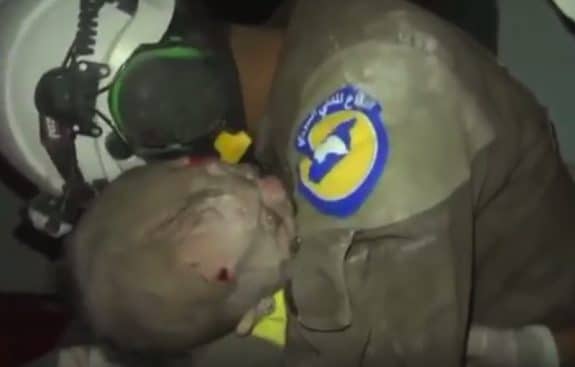 "We found her in the fourth floor of the destroyed building; she was alive," civil defense official Abu Khalifa told Anadolu Agency.  "We finally managed to extricate her from the rubble after two hours," he added.
One-month-old Hamida Matuk, whose family is believed to have been killed in the airstrike, was taken to a nearby field hospital for treatment.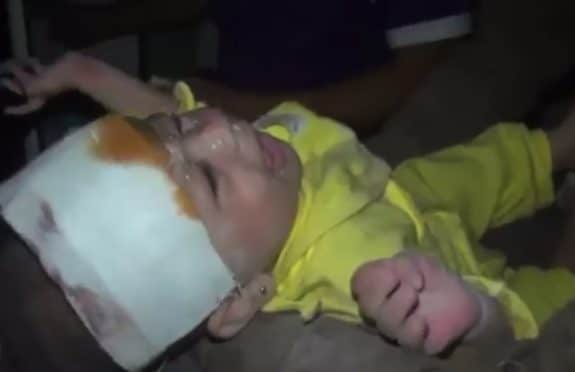 The building had been reportedly hit by an airstrike carried out by Syrian government forces.
---
[ad]
Save