Baby Gammy was born with Down's syndrome and a hole in his heart. But that's not all he was born with, his mother, Pattaramon Chanbua says. Gammy has a twin sister.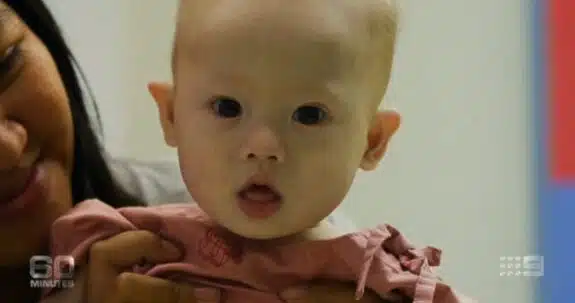 Even though Thai laws prohibit surrogacy, Pattaramon says that Gammy and his sister were the result of surrogacy. Pattaramon also says that Western Australia based couple David and Wendy Farnell that hired her didn't want the baby boy because of his poor health and special needs. She was reportedly told to abort him, but she chose not to.
The circumstances surrounding the baby's birth, however, are no longer the important issue. The biggest concern now is that Pattaramon wants Gammy's sister back.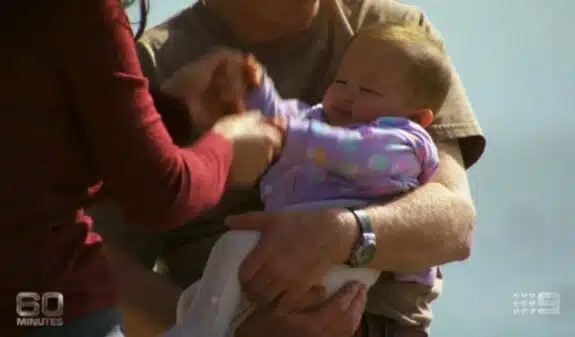 Initially, she was okay with the surrogacy, but after learning that the David Farnell, who is the baby's new father, was previously convicted for sexual molestation, Pattaramon requested that the little girl be returned to her.
"I am very worried about my baby girl," Pattaramon told Channel Nine and ABC News. "I need help from anyone who can bring my girl back to me as soon as possible…This news [of the molestation] makes me sick. I will take care of my twin babies. I will not give her or him to any family that wants a baby."
According to Supreme court documents, which were viewed by the Australian Associated Press, David Farnell has previously abused at least three girls under the age of 13. And in the late 1990's, he was spent three years in prison for molesting of two girls under the age of 10.
Pattaaramon says she had no prior knowledge of the convictions.
"I am in shock after hearing this story," she told Fairfax Media after being told of the convictions.
In fact, Pattaramon says she's never met either the man or his wife (who has confirmed the convictions). Yet Pattaramon also says that, when the couple came to Thailand, they refused to hold Gammy or provide necessities for him.
After worldwide media scrutiny the couple said they had no knowledge of Gammy, but they now say they were forced to leave behind their 7-month-old baby son Gammy after their surrogate mother threatened to keep both children – claims Pattaramon vehemently denies.
"I never said I would keep both babies and would go to the police … I only talked to the police when the (surrogacy) agent would not give me the money I was owed," she said.
In an exclusive interview with 9 network over the weekend the couple said Pattaramon wanted the little boy and threatened that if they didn't leave him behind she would keep both babies. They also knew the baby boy was sick but were told he only had a day to live and should say their goodbyes to the baby before they left the country, due to their visas expiring.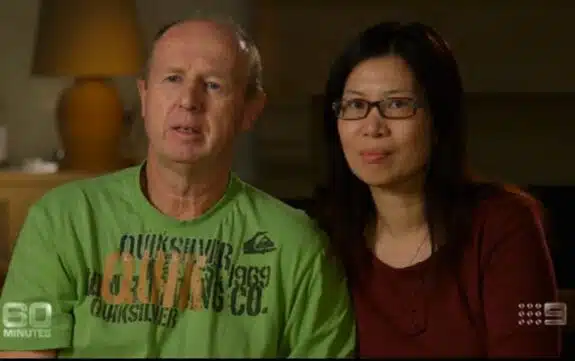 During the interview the couple said they opted to take the little girl and vowed to go back for the baby boy after they knew their daughter was 'safe'. When questioned why the penniless surrogate would want to keep a baby who was so sick, and needed so much care, they replied that in Thailand boys are seen as more valuable than little girls.
It has also been revealed that the eggs used to conceive the babies were not supplied by Wendy Farnell, which means the children are not biologically tied to her.
With no end in sight, it will be interesting to see what happens to these babies. One thing that may cause issues for the Farnells is that Pattaramon's name is on the baby's birth certificate, which under Thai law, means that she alone has the parental rights over the child.
Related Articles: