As we know, the best and coolest gear is always European – and only available to those shopping overseas.
While on Instagram yesterday I spotted this beauty!
The BabyActive Trippy is a stroller designed for triplets, twin brothers or three children of similar age and is highly configurable for all strolling situations.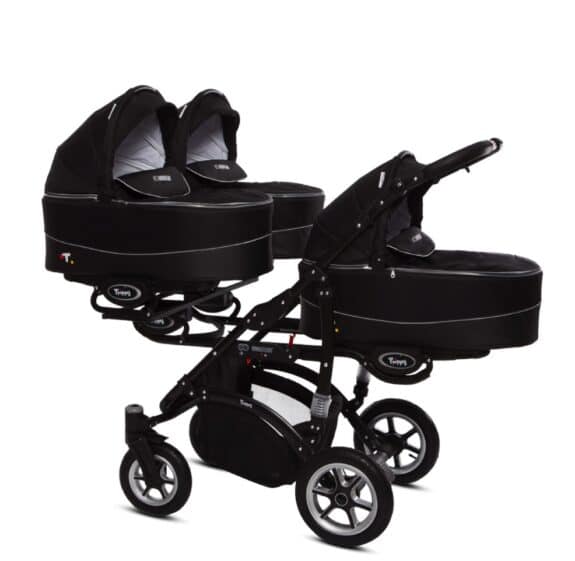 The set comes with one frame, 1 long / double adapter, 1 cross / double adapter, 1 single adapter, and 1 rucksack.
Parents can configure it with 3 infant seats, 3 bassinets, 3 stroller seats or a combination of all three so if you have 3 under 3 this pram offers a position for all of your kids.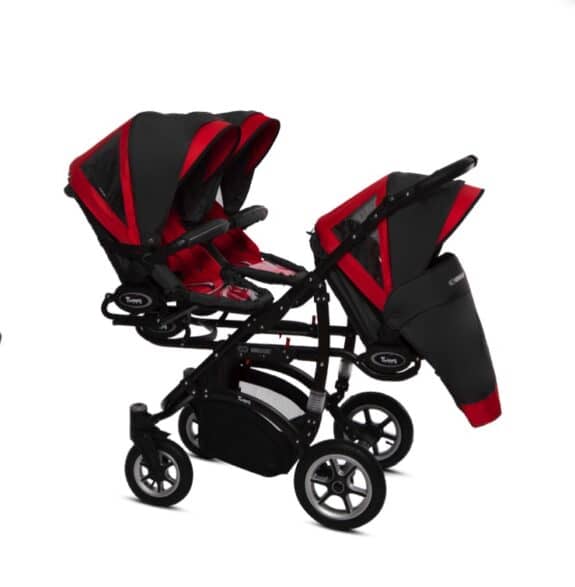 A four-wheel design, each spot was created to have a good view and a comfortable position.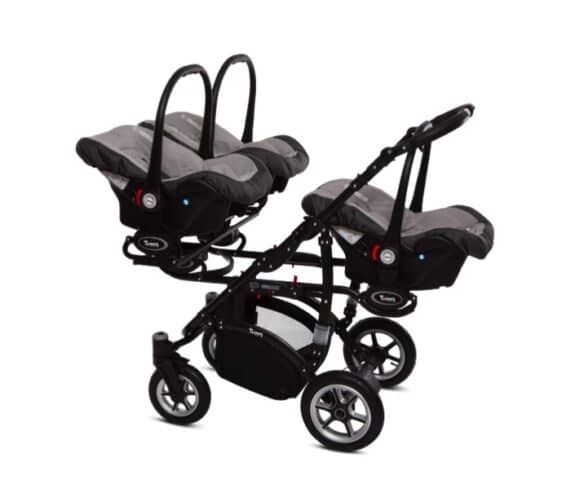 I'm not completely sure how comfortable the parents will be with the handle being as close to the third seat as it is – but I do know they will sacfice their comfort to have all three kids in full view.
Parents are given the option to have their babies facing them or facing out.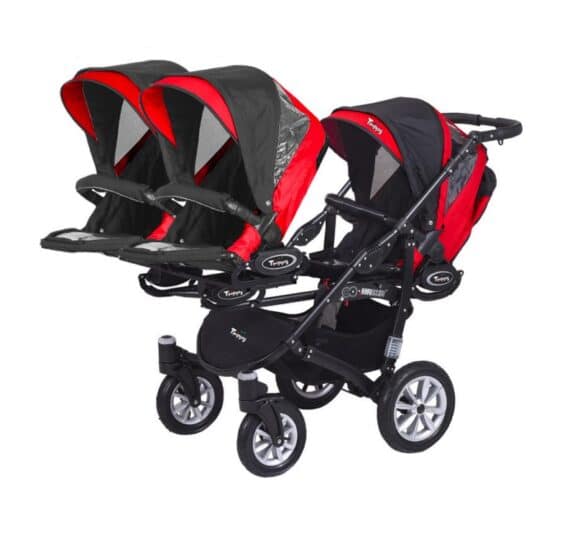 You can also mix and match the configurations.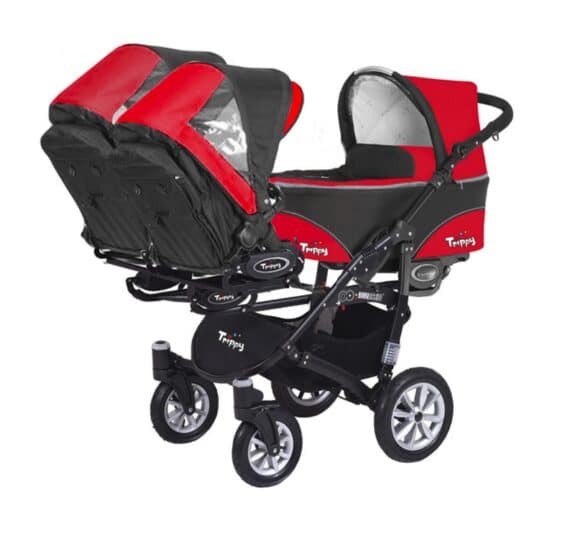 The shopping basket is a good size and designed to hold all our necessities.
BabyActive offers the Trippy in 12 colors.
The video below shows the installation: