There she is!  For the first time since her second pregnancy was announced the Duchess of Cambridge, Catherine(Kate) Middleton, made an appearance in London.  While dressed in a grey Alexander McQueen dress and a Jane Taylor hat Kate, joined her husband, Prince William, in welcoming President Tony Tan Keng Yam and his wife Mary at the Royal Garden Hotel.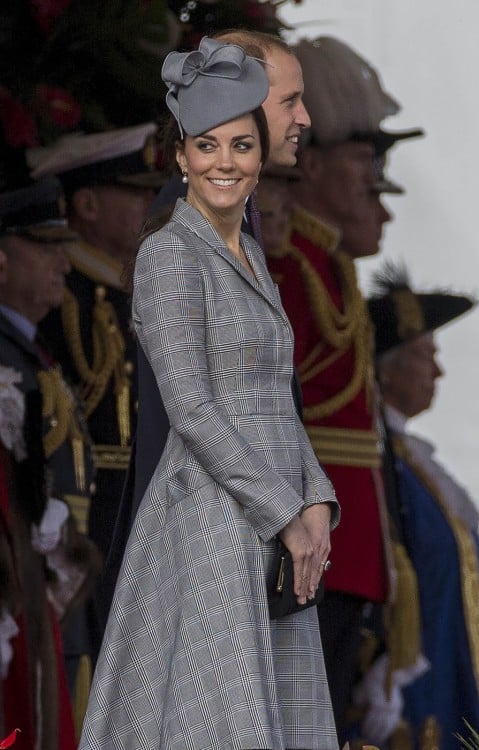 Also pictured at the ceremony was her royal highness Queen Elizabeth II who, along with the President, rode in her new Diamond Jubilee State Coach.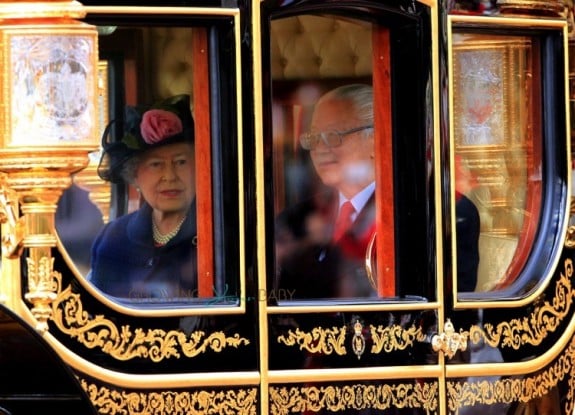 William and Kate followed in the palace's Scottish State Carriage.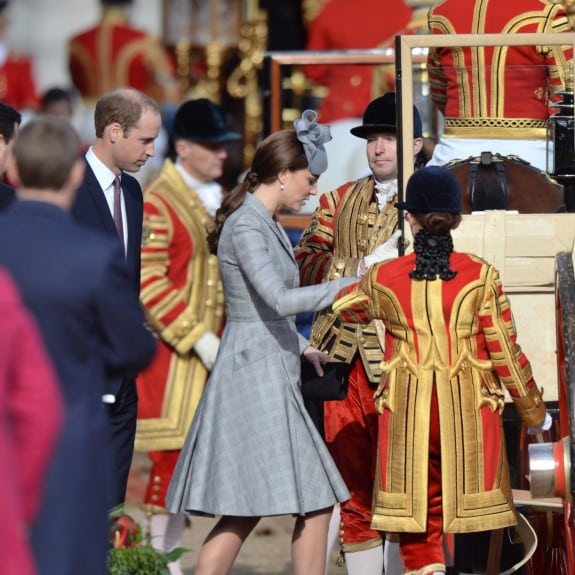 In a press release yesterday the palace revealed that the new baby is expected to arrive in April 2015.
With her Royal engagements previously on hold as she fought off Hyperemisis Gravidarum, the palace also revealed that her condition is steadily improving.
Well enough to make her first(and second) public appearance in months!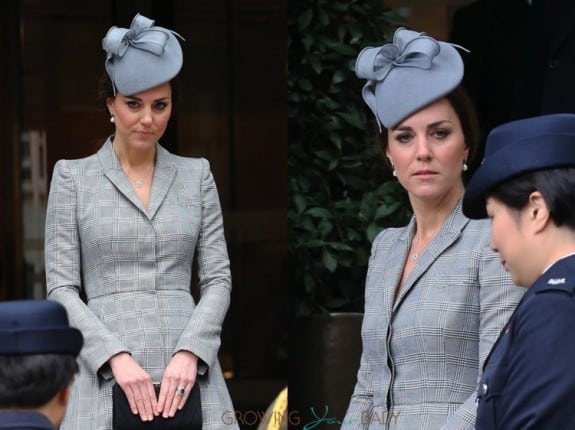 This evening Kate was photographed arriving at the Wildlife Photographer of The Year 2014 Awards Ceremony at the Natural History Museum wearing a light blue Jenny Packham wrap dress.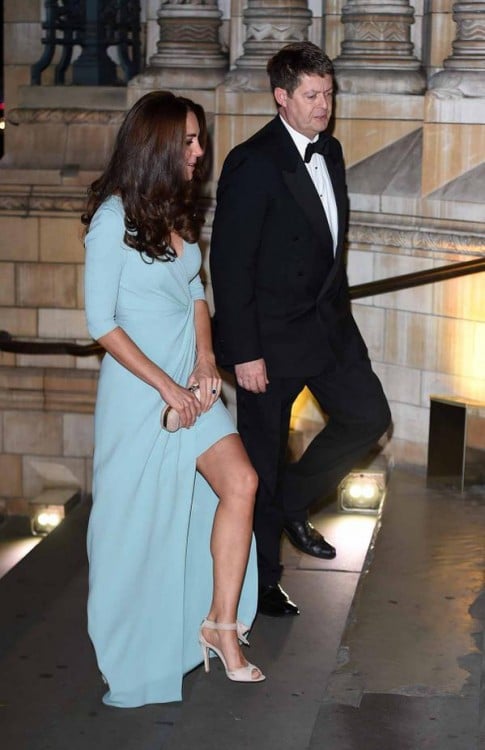 As the patron of the Natural History Museum, Kate is scheduled to meet the finalists, view the exhibition and join Sir David Attenborough to present awards to the overall winners of the adult and under-18s competitions.
There is no word whether this means she will resume her engagement schedule.
{PACIFIC COAST NEWS, WENN}
---
[ad]