New parents Matthew McConaughey and Camila Alves were spotted strolling through LAX yesterday with their children Levi and Vida.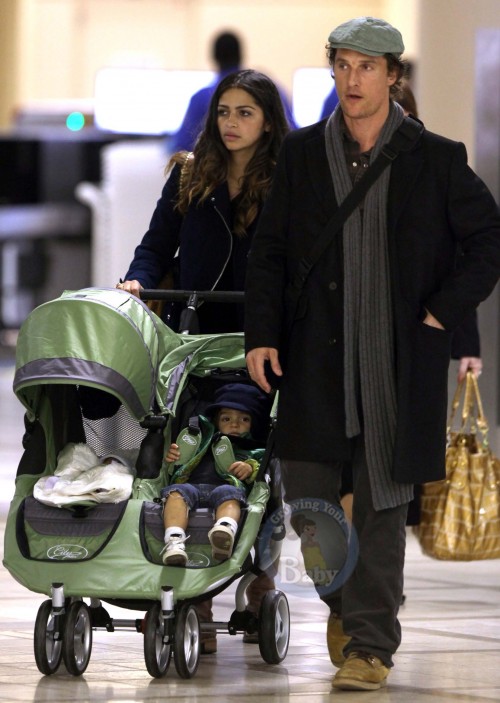 During a recent interview Matthew talked about life with 2, saying the family is delighted with their newest addition, adding Vida's routine is "pretty simple" for the time being.
"They eat, they crap, they sleep and if they're crying they need to do one of the three and they're having trouble doing it. Real simple," he said.
While the newest addition is easy to look after, Matthew says he and Camilla are unable to take their eyes off Levi because he is so inquisitive.
"Levi is into everything. You don't go out and walk in the backyard and daydream for five seconds or he's on top of the house," he said.

"He's either going to be an astronaut because he's always like air traffic control from a bird to a plane, sun, moon, cloud, everything in the air. Or he's Poseidon because he's infatuated with water — 'Agua, agua, agua' — for hours.

"If he meets you he looks you down to up, he sizes you up … he looks at your shoes, checks you out, and then he's happy to meet you."
In the picture above Camila pushes a Baby Jogger City Mini Double Stroller.
{SPLASH}
---