Gwen Stefani and her two boys, Kingston, 2, and 6-month-old Zuma, cheer on daddy at The 5th Annual K-Swiss Desert Smash Charity Celebrity Tennis Event at the La Quinta Resort & Club in Palm Springs.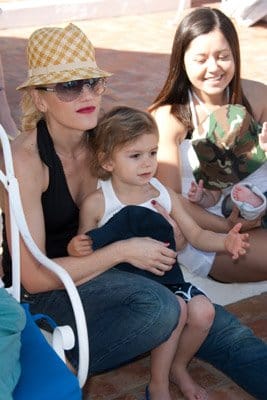 Gavin recently revealed that he and his wife bathe together in a bid to save water and help the environment.
He insisted that every family should adopt the same technique to do their bit for the environment.
"All families should bathe together. It's the least they could do!" Gavin said.
Meanwhile, Gwen revealed that she and Gavin have a new nickname for Kingston because he is currently going through a troublesome stage.
"Kingston is in that terrible twos. Gavin calls him Sid Vicious. He's like, 'You gave birth to Sid Vicious.' He's definitely got an attitude and Zuma is the opposite. He's like this cool, laidback, easy-going guy – is that always how it is?" Gwen said.
Here is a picture of the cute little guy today in Palm Springs: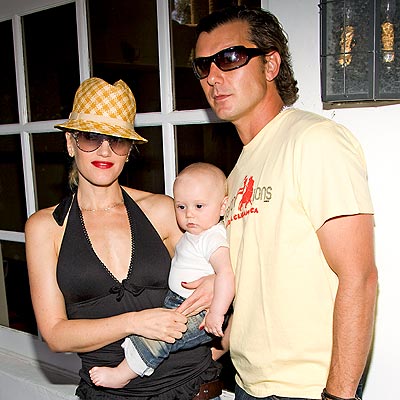 ---
[ad]