Beleduc's five layer "Your Body" puzzle shows in clear and child oriented way to set-up of a human body from skeleton to the organs, over the muscles to the naked and to the dressed child.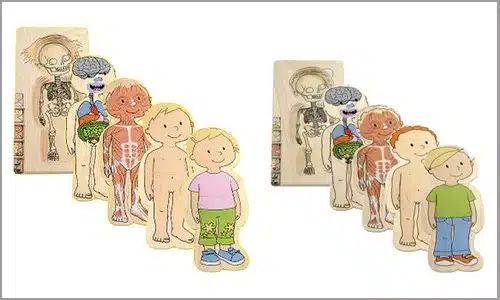 Made in a boy and a girl, these cool puzzles combine problem-solving skills with science to help your little one better understand what they are made of.
We love that they are made with wood sourced from environmentally sustainable forests and that they have a durable child-safe paint finish and solid wood construction make this a toy your child will love for years to come.
Priced between $20-$25
---